How to Set Up an Inexpensive Home Intercom System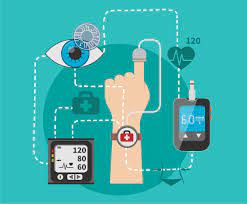 Many homeowners today are looking for an inexpensive way to set up an intercom system in their homes. There are many different options available, from high-end systems that can cost thousands of dollars to low-cost systems that can be set up for just a few hundred dollars. In this article, we will review how to set up an inexpensive home intercom system.
First, it is important to consider the needs of your home. How many rooms do you need to have an intercom system? Will you need to have intercoms installed outside the home as well? By determining your needs ahead of time, you can save money by purchasing only what is necessary for your specific situation.
Next, consider the different types of intercom systems available.
Some of the most popular options include:
Wireless Intercoms – Wireless intercoms are a great option for those who don't want to deal with the hassle of running wires throughout their home. These systems use radio waves to transmit voice signals between intercom units, making them easy to set up and use.
Wired Intercoms – Wired intercoms are typically more reliable and provide better sound quality than wireless systems. However, they do require the installation of wiring throughout the home, making them more time-consuming to set up.
Baby Monitor Intercoms – Baby monitor intercoms are a great option for homes with children. These systems typically include a camera and monitor, in addition to intercom features, making it easy to keep an eye on babies and toddlers.
Once you have determined your needs and decided on the type of intercom system you want to install, you can begin the set-up process. Here are the basic steps for setting up an intercom system:
1. Choose the location for each intercom unit – Determine the best locations for each intercom unit based on the layout of your home and your specific needs.
2. Run wires (if necessary) – If you are setting up a wired system, you will need to run wires throughout the home. This can be done using conduit or molding, or by drilling holes in walls and ceilings.
3. Install mounting hardware – Each intercom unit will need to be securely mounted using mounting hardware, such as screws or brackets.
4. Connect intercom units – Follow the manufacturer's instructions for connecting each intercom unit to the main system.
5. Test the system – Once all the units are connected, test the system to make sure everything is working properly. If any issues arise, troubleshoot them before using the system regularly.
By following these steps, anyone can set up an inexpensive home intercom system. Whether you choose a wireless or wired system, the ability to quickly communicate with family members in different parts of the house can add a great deal of convenience to everyday life.