How to Sell Your Edtech Product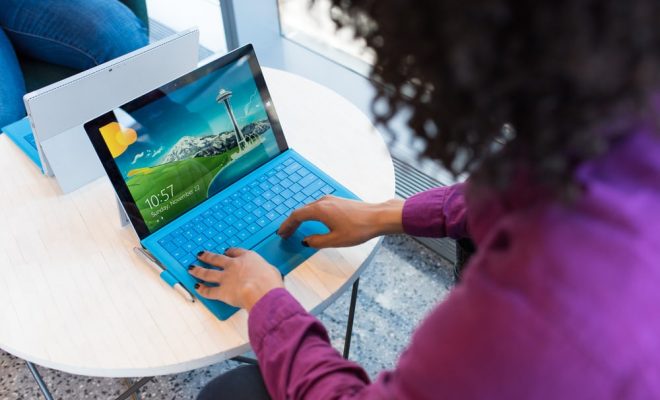 Develop a profile of the perfect consumer, target clients that meet that description, and plan on a long sales cycle.
Selling to schools takes a different sales process than most other IT solution sales. If you're just starting to map out a sales strategy for the education market or looking for better ways to manage your sales team and improve their academic performance, contemplate these six best practices for tech sales.
1. Create a profile of your perfect consumer
The most effective sales techniques start by identifying a specific audience. Assess your current customers and ascertain which ones derive the most value and have the greatest satisfaction from the solutions you provide.
Obtaining info on leads can take time, but it's time well-spent if it eliminates the risk that a salesperson will invest time into an account that will never result in a sale. You can utilize school websites and internet searches to gather info, and sales prospecting tools are available that can help you find schools matching your perfect consumer profile who are looking to buy. There are also businesses specifically focused on the tech market that can provide you with valuable info about your clients.
Pursuing clients who match the characteristics of your perfect consumer can help your sales team make the best use of their time and close more deals.
2. Educate your sales force on the long edtech sales cycle
Schools rarely make tech acquisitions at random times of the year. K-12 schools, governed by a school board, typically start working on a budget late in the previous year, finalize it in the spring, and make acquisitions in the late spring or during the summer when monies are available.
To suggest an item for a school's budget, a group usually conducts research at least a year before they intend to buy to provide the school board with the info it needs at budget time. You can't contact a school district or university in March and expect to deliver tablets and install wireless networking in July of the same year. The following June or July would be a more realistic target date.
Sometimes, schools find that they have funds they need to utilize or forfeit the monies before the next cycle. Because of this, a project may get bumped up to the current year.
3. Stay in touch with potential clients
If a school is looking to upgrade IT systems the next year or looking to spend use-it-or-lose-it money, you want the school to ask your business for a quote. Therefore, you should cultivate leads in the education hierarchy to keep your name and the solutions you provide in front of potential customers.
Stay in touch with prospective clients and provide some value with each touch, such as information on trends, news of tech advancements, or testimonies about your solutions they could utilize in their decision-making. Always remind your client that a partnership with your corporation will be an asset.
4. Communicate with shot callers
If you provide IT services and solutions, you may be used to dealing with one or just a few decision-makers. However, purchasing decisions in education depend on the input of multiple people in a variety of roles—from educators and administrators to board members and the financial officer. Learn early who needs info and who will have a say in the decision and develop those relationships.
5. Don't waste your time on bad clients
With only so most hours in a day, your sales team needs to focus on clients who are most likely to convert to your solution and who have the budget for the project. If your sales team learns that a sale won't happen, it's smart to focus attention elsewhere. Disqualifying a client doesn't mean you never contact them again. However, it would be smart to move them to the bottom of the priority list and reassess for the next buying cycle.
6. Know how K-12 purchasing works
Purchasing follows a formal process at most schools and often includes sending requests for proposals, evaluations, demonstrations, and accepting quotes on the system they select. Ask for info on the procedure your client follows, including timelines, so you can make sure you provide complete info packets at the right times.
Concluding thoughts
Throughout the process, remember that educators, school administrators, and board members may not be tech experts. You need to provide info clearly and concisely so they can easily understand your solution and its value proposition.
Also, be prepared to provide superior consumer service and support. Show the school that they made the right decision by signing a contract with your business and that by working with you, they receive much more than an IT system or service. Show them that they have a true partnership with a skilled and reliable provider who will keep their system optimized. If you've won a contract, you've invested a lot to get to that point; enlist your whole team to ensure you keep the account for the long term.