How to Find Serious Investors for Your Edtech Company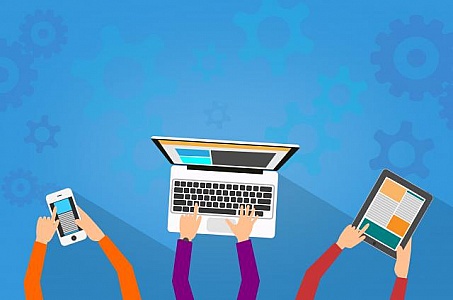 Are you looking to create the next big wave of edtech for students around the globe? Chances are that you can't fund your next project all on your own. Investors have finally discovered this hidden aspect of education over the last few years, sinking in more than $2 billion for the K-12 market in the United States. The question is, how can you find serious investors to help fund your own edtech company?
Gaining access to some of these funds might be simpler than you think. You have to know where to look in order to find the money you need to get your platform off the ground. If you aren't sure where to start, try a few of these places.
Raise money through crowdfunding.
Stop searching for one large investor and start looking for smaller one-time donations to get you started. Crowdfunding is a way to tap into the large social network and professional connections you already have. Platforms like Kickstarter or Indiegogo are great for managing the money and giving you a place to direct your friends. In exchange for their donation, you might give them access to the tester product or some free merchandise instead of a share in the company.
Find a few angels.
Angel investors are another low-commitment option if you want to find a serious investor for your company. The AngelList website comes highly recommended and can help to connect you with more individuals who might be interested in funding your edtech company. Much like crowdfunding, this gives you a platform to share your needs with friends or family members who might be interested in investing in your startup.
The trick to finding angels who are willing to invest in your company is to personalize your outreach, according to InstaEDU CEO Alison Johnston Rue. She sends a personal message to everyone on AngelList who likes her page or expresses interest in her profile. This gives her a way to start a conversation about her current project and sometimes leads to actual investments.
Search for the right investors.
There are plenty of people who are eager to invest their funds into the edtech market, but you have to know where they are. Do your homework to find out which investors or investment companies are currently searching for new projects to fund. From here, you can find ways to schedule a meeting with any contacts you might have at these investment firms. Be sure that your sales pitch is ready, you have an online presence, and you have the numbers ready for your investor to review.
Ultimately, finding the money you need for an edtech company is going to be a long process. You will have to work very hard and often face rejection until you find the right investor. These are a few simple ways to find a serious investor that could help to get your edtech company off the ground quickly.