How to Get Your Next-Gen Edtech Startup Funded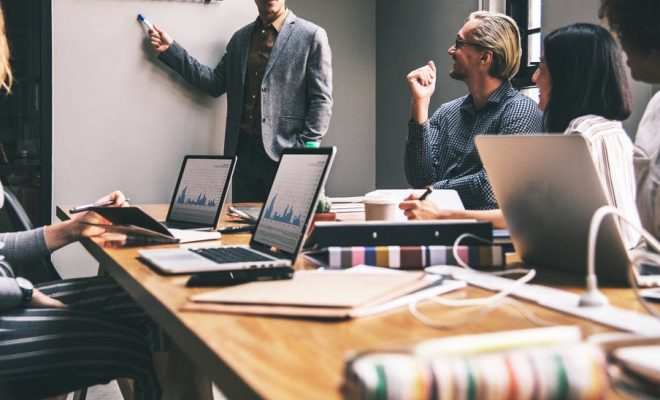 The market for EdTech startups is extremely saturated. There is a bevy of next-gen eLearning startups out there looking to get a piece of an increasingly stretched market share.
In order to get your next-gen EdTech startup funded, you're going to need to be extremely proactive and find ways to set your brand apart from the myriad of competitors you'll be facing in the market. Why are you worth funding? What are you going to bring to the eLearning landscape that isn't already there or hasn't been fully realized yet?
Come into your search for funding with eloquent, impassioned, truthful answers about all of the above. You're going to need to sell your next-gen EdTech startup idea, and you're not going to be able to do that if you come off half-invested or half-interested.
If you don't care, then they won't care.
Now, provided you have all of that in order, it's time to start looking for places to get funded. And there are several options to consider on this journey.
Get Yourself Noticed, Funded Through Crowdfunding
Starting off looking for that one big investor could leave you waiting for a very long time! If you already have a social media presence or a list of email contacts you think would be willing to part with smaller, one-time donations, use them!
Services like Indiegogo or Kickstarter can be a huge platform for your eLearning startup! Just bring and convey the passion for your project when you sign up and reach out through the service to find potential one-time investors!
With the integration of social media services into these funding sites, you'll be able to generate some social media word of mouth with every donation! And in doing so, you're getting your company's name out there and getting your message across to potential new investors connected to your contacts on social media!
Looking For Bigger Donations? Long-Term Investors?
If you're not familiar with the AngelList website, perhaps now is the time to get acquainted. The website can connect you with angel investors who might be persuaded into funding your EdTech venture.
It's a similar process to crowdfunding in that you can also lobby friends and family to invest through the service. But, it also comes with a preexisting base of users who are looking to fund educational projects that align with their own passions.
Creating personal messages and sending them to those users who view or like your page is another avenue for potentially securing funding. Connection leads to cash.
The Traditional Investment Route
There are definitely investors out there who want to get into the EdTech field, but you're not going to know their names and their aims without doing some research first. Look into potential investment firm matches. See who's investing and what they're investing in. Then, reach out to these firms and find ways to set up potential meetings to pitch your startup.
You'll have to do a lot of your own research legwork, but it's extremely worth it when you find an investment firm who sees value in your project and wants to come aboard.
Concluding Thoughts
Though it may seem more difficult now than ever to get funding for your Edtech startup, it's not impossible. There may be some hurdles you need to jump over, but once you get your funding, you'll be glad you took the time to get it.