Plagiarism Concerns Are Prevalent Among US Students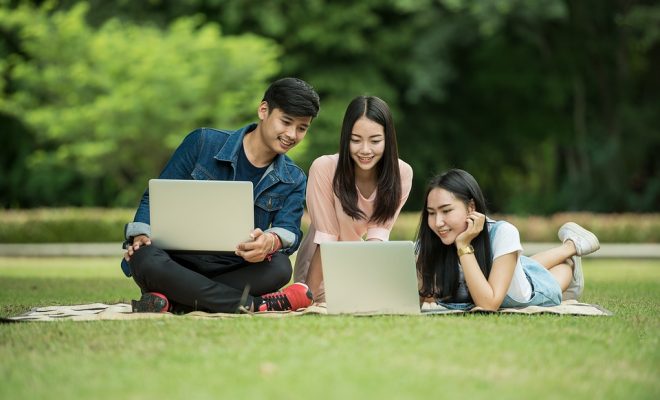 Today we see the impact of technology becoming more and more integrated into our daily lives. The way we commute, listen to music, shop and now, the way we study and research. Education has also changed dramatically with the evolution of technology. A recent survey found some startling results about the relationship US university students have with citations and plagiarism, and the role technology plays in helping them navigate the issues.
Early this year, popular digital reference management tool, RefME conducted two online surveys among 2,111 US higher education students to discover more about their attitudes towards plagiarism and the types of tools they use to support them as they write and research. There were two groups surveyed: students who currently use the RefME citation tool and those who do not. The survey revealed that students are seeking more information, and new approaches to help them avoid plagiarism. For example, Of all the students surveyed, only 40% agreed when asked if they felt they had received enough information about citing during their studies. This could be partly explained by the rapidly changing nature of research with online sources – including social media – which could have left some libraries' and faculties' teaching of citations behind the innovation curve.
The results revealed that 72% of US students fear facing disciplinary action for plagiarism – reasons could vary from being misinformed to lacking the knowledge of how to cite. It's no surprise that citing accurately is not a straightforward task nor is it ever one size fits all. Referencing practices can change over time and evolve as new technologies bring forth new sources to cite. So, how are we expecting students to stay informed and know how to cite the more specific sources such as a tweet, YouTube video or the more common book or journal article? Between new technologies and various kinds of citation formats such as MLA and APA, students can find it challenging to maintain accuracy within their bibliographies and ensure that the comma comes before the publication year… or is it after?
RefME's CEO, Tom Hatton believes that the findings suggest a "real problem that tools like RefME are trying to solve," he states, "We want students to do better research by knowing that they can use tools like RefME to help them along their research journey. I hope we can look back at these numbers in a couple of years and see evidence that the sentiment towards plagiarism has changed."
Using tools and new technologies to automate the citation process allows students to keep their work free from plagiarism, leaving time for students to focus on broadening their research, finding new sources and strengthening their writing. Though the survey results demonstrate that automated tools do not remove the need to educate students in what they need to cite, and understanding why citing is important – for example, 18% of US students were unsure as to whether 'ghost writing' constitutes academic misconduct; and 38% of students were either unsure or unaware that they do not need to cite common knowledge and everyday phrases in their assignments.
It's important that students develop strong writing and research skills as well as learning the core requirements of the referencing style they are using so that they do not rely completely on technology, but rather use it as a support within their whole research journey.
RefME believe that students need to learn how to paraphrase, use quotes and embed citations and though offering an automate citation generator online, they also offer several web and video resources that explain exactly how to reference and why it's important.