How to Fix Xbox One Controller Drift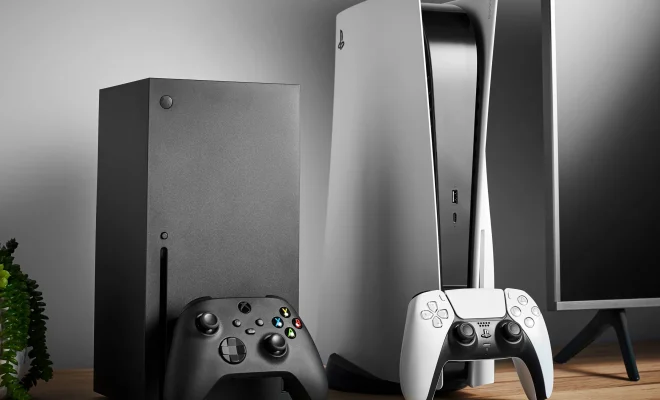 One of the most frustrating experiences a gamer can have is experiencing drift when using their Xbox One controller. This issue occurs when the joystick on the controller starts moving on its own, without any input from the player. It can be frustrating because it can affect gameplay, making it difficult to play certain games or control the character properly. Fortunately, there are a few steps you can take to fix Xbox One controller drift.
Step 1: Clean the Joystick
The first and most straightforward step you can take is to clean the joystick. Dust, dirt, and other debris can accumulate on the joystick over time, causing it to drift. Use a soft-bristled toothbrush, gently brush the joystick to remove any dirt or debris that may have settled on it. Ensure that you brush carefully around the edges of the joystick and underneath it.
Step 2: Calibrate the Controller
Calibrating your controller can also be helpful in fixing Xbox One controller drift. To do this, go to the settings menu on your Xbox One console, select Devices and Accessories, then select the controller that is experiencing the drift. Choose the calibration option and follow the on-screen instructions to complete the process. Once you have completed calibration, test your controller to see if the drift has been eliminated.
Step 3: Adjust Deadzone Settings
The Deadzone setting on your controller determines how much movement is required before a response is sent to your console. If your controller has drift, adjusting the Deadzone setting may help. To do so, go to the Xbox One console settings menu, select Devices and Accessories, choose the controller that is experiencing drift, and then select Deadzone settings. Increase or decrease the Deadzone setting depending on the severity of the drift. Test your controller to see if the drift has been fixed.
Step 4: Replace the Joystick
If none of the above steps work, your controller's joystick may have worn down or become damaged, causing drift. In this case, you will need to replace the joystick. You can buy replacement joysticks from electronic stores or online retailers. To replace the joystick, unscrew the controller's back case and remove the old joystick. Replace it with the new one, then reassemble the controller.
Conclusion
Experiencing Xbox One controller drift can be frustrating, but it does not have to ruin your gaming experience. By following these four steps, you can fix the issue and enjoy uninterrupted gameplay. Remember to clean your joystick, calibrate your controller, adjust deadzone settings, and replace the joystick if necessary. By doing so, your Xbox One controller will work perfectly, and you will enjoy an enjoyable gaming experience.