How to Add More Ethernet Ports to Your Router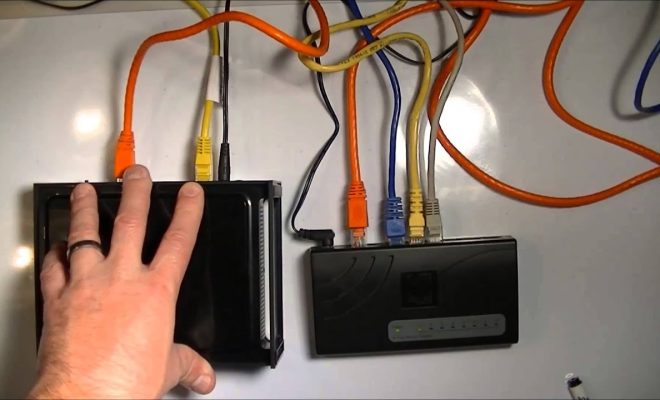 Ethernet ports are essential for anyone who wants to connect multiple devices to their network. Unfortunately, most routers come with only a limited number of ports. If you're constantly unplugging and reconnecting devices or have run out of ports, it may be time to add more.
There are several ways to add Ethernet ports to your router, and the following are some of the most popular methods:
1. Use a network switch
A network switch is the simplest and most straightforward way to add more Ethernet ports to your router. Switches come in various sizes, ranging from small, four-port models to larger 24-port switches. To use a network switch, you simply connect it to one of the Ethernet ports on your router and then connect your devices to the available ports on the switch.
One of the biggest advantages of using a switch is that it's easy to set up and use. Additionally, most switches have built-in switching functions that help ensure all the devices connected to it receive the speeds they need.
2. Use a Powerline Adapter
If you don't want to run cables all over your home, you can use a powerline adapter kit to add more Ethernet ports. These adapters use your home's electrical wiring to extend your network.
To set up a powerline adapter, you plug one adapter into an electrical outlet near your router and connect it to the router via an Ethernet cable. You then plug the second adapter into an electrical outlet near the device you want to connect and connect it to the device via an Ethernet cable.
Powerline adapters are a great option for those who can't run Ethernet cables throughout their home, but they do require your home's wiring to be in good shape to work reliably.
3. Use a Wireless Access Point
A wireless access point (WAP) is a device that connects to your router wirelessly and extends the range of your wireless network. Some models also come with Ethernet ports, allowing you to connect wired devices to the network where wireless signals are weak or nonexistent.
To use a WAP, you'll need to connect it to your router via an Ethernet cable and configure it to receive the wireless signal. Once set up, you can use the Ethernet ports on the WAP to connect devices to your network.
The only downside to using a WAP is that it can be difficult to set up if you're not familiar with networking. However, if your home's wiring is in good shape, a powerline adapter may be a better option.
4. Upgrade to a new router
If all else fails, you can always upgrade to a new router. Modern routers typically come with enough Ethernet ports to support most home networks. Additionally, new routers often support the latest wireless standards, which can provide faster speeds and better coverage than older models.
When shopping for a new router, be sure to look for one that meets your specific needs. If you have a large home with multiple floors, you'll want to look for a model with a powerful antenna and good wireless range. If you play online games or stream media, you'll want a model with Quality of Service (QoS) features that prioritize network traffic for more demanding applications.
In conclusion, there are several ways to add more Ethernet ports to your router, from simple switches to more complex powerline adapters and wireless access points. By examining your needs and determining which method is right for you, you'll be able to expand your network and connect more devices.