How E-learning Can Meet some Needs of Struggling Students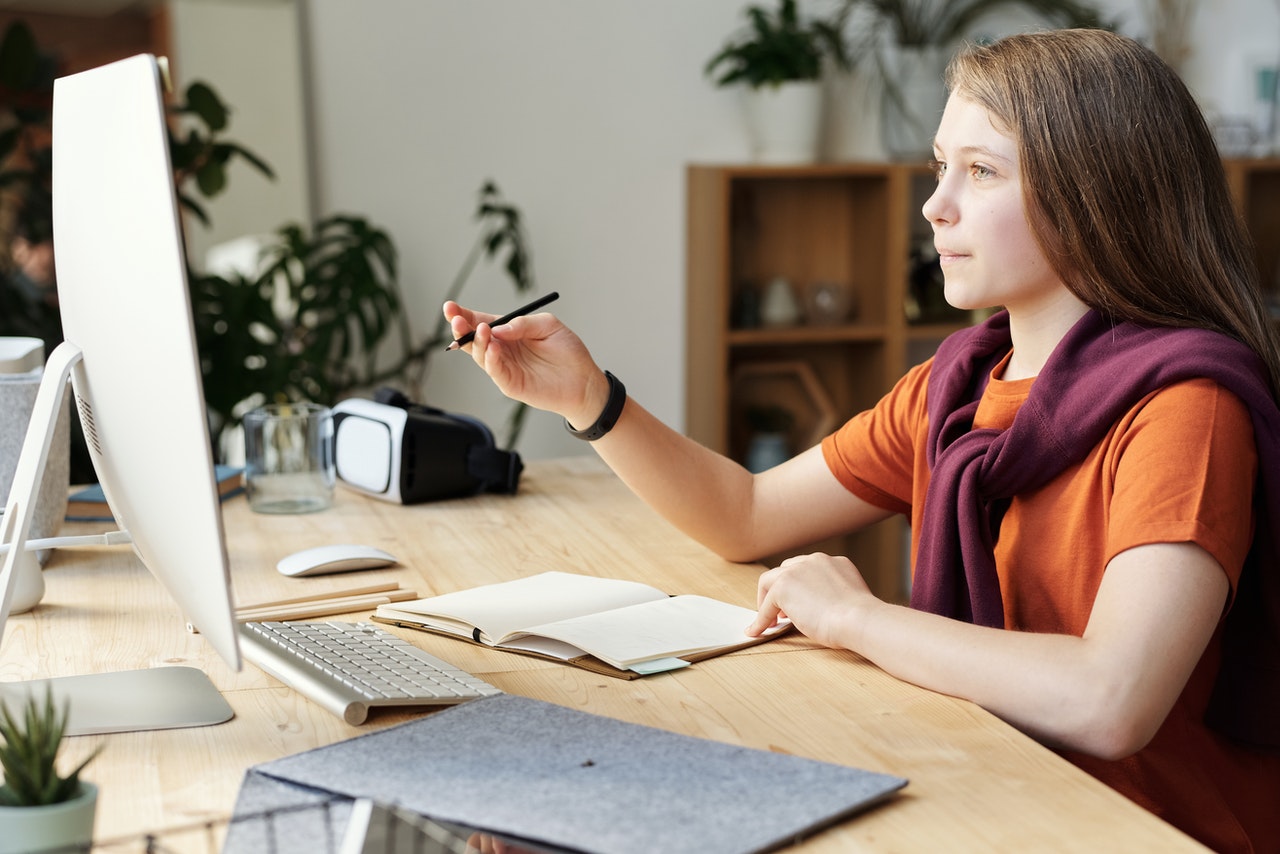 E-learning possesses so many features that meet the needs of students who must learn in a remote situation. Because of this phenomenon, you have the option to teleconference with an entire group or just a few students at time. Also, there are many different tools to incorporate into your instruction.
Therefore, E-learning offers opportunities to individualize instruction and meet the needs of students who struggle in the classroom. The virtual environment just might be the flexible solution teachers need to help those students who otherwise would fall behind.
Assistive Technology
With the ability to communicate to groups or individuals online, teachers can easily present options to their students that fall into the area of assistive technology. These include:
· Read-aloud—in which the text "is read to" the student on a computer through Microsoft Word or in Google Docs.
· Voice-to-text—which is another feature of Google Docs and Word where the student can speak into the microphone to compose a written work or to answer questions.
· Audio books—like those found in Audible and other applications, this option helps students who have difficulty with reading and/or processing the information since they can set the pace.
· Talking calculator—an app that's especially useful for individuals who deal with dyscalculia because it "reads" the symbols and numbers aloud.
· Translators—apps that can be problematic since they don't always give and accurate translation but are a good place to start for language learners.
As mentioned, teachers can consult with parents through teleconferencing to make them aware of the features and applications that can be accessed on the devices already or through the internet. Additionally, they can "walk" the students through the process of learning how to utilize them.
Online Tools for Fostering Engagement
In addition to assistive technology, tools for educational and creative purposes have become more widely available. Often these tools prove to be effective in engaging a generation of students who are already tech savvy.
Google apps present one such example where students can easily navigate the writing and researching process through the search engine and docs. In fact, the commenting feature on docs allows for seamless communication on a work between student and teacher where both can discuss a particular part of an essay that 's been a challenge for the writer in the past. Plus, Slides is a user-friendly app where students can present a finished project that includes both text and illustrations—another advantage for visual learners.
Timely Feedback and Individual Attention
Another way e-learning has become quite the game changer for struggling students is by providing the means for prompt and consistent communication. When teachers receive assignments through Pedagogue or Google Classroom, they can not only comment right away, but also ensure that the feedback is sent to the student in a timely manner.
Also, for a more detailed consultation that might take a few minutes, teachers have looked to Pedagogue, Zoom, Google Meet, and other communication platforms to talk to students about their progress and to answer their questions. Thus, you would still be able to provide one-on-one attention that's similar to that in the actual classroom.
Basically, e-learning, when thoroughly planned out, has the flexibility to move struggling students forward in their learning. By utilizing the best tools and maintaining open communication with students and their parents, you're providing the best instruction possible that meets the needs of all learners—even in the virtual classroom.