How Google is Taking Over the Classroom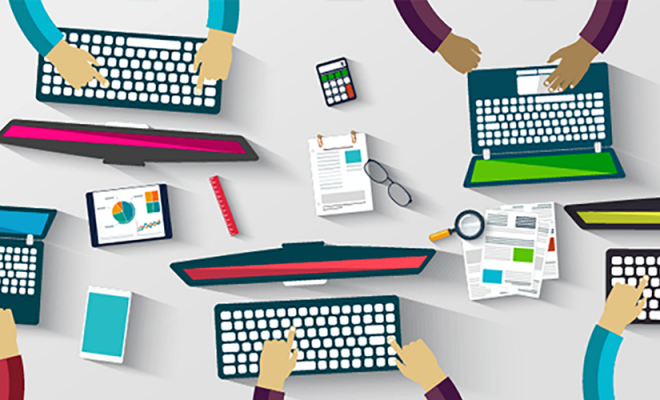 Have you noticed how prevalent Google is in today's academics? Students from elementary school all the way through high school have taken a part in a monumental shift away from most sought-after products to the variety of apps and devices made by Google. In many ways, Google has made a lasting effort to take over the modern classroom with its variety and cost efficiency. Day by day, students are becoming more entrenched in what Google has to offer them.
If you aren't sure what your students could be doing in Google on a daily basis, you've missed the transformation most often found in the contemporary classroom. Take a look at some of these important ways that Google is taking over.
Google devices are much cheaper than other manufacturers.
Most school districts willingly admit that their budget shrinks with each passing year. More students are attending public schools than ever before, and educators are trying to figure out how to excel at a much lower cost. Google noticed the dilemma as it was happening and sought to undermine the other key players with more cost-effective devices and programs. Almost overnight, Google came to the forefront of preferred devices for educators to use in the classroom.
Instead of laptops and tablets that were priced outside of what most schools could afford, Google presented the cheaper Chromebook that came complete with a host of free apps for students and teachers. It took just five years for Google to become the common name when it comes to school devices and technology.
Google presents a cheaper way for students to create and share information.
Microsoft Office used to be the best way for students to type up their papers and submit them for grading. Even group projects were often created by emailing a Microsoft Office file back and forth among the members, typically through an Outlook email. Now, Google allows you to find all of these key items in one convenient location.
Students can create a variety of documents through the Google Docs platform and make their content available to share with others in real-time. The sharing extends not just to classmates, but also to educators who can keep better tabs on what their students are doing and learning on any given day.
Educators can be more involved with Google.
The Google Admin panel allows educators to be more involved in what their students are doing on their Chromebooks. They can monitor controls, upgrade software, enroll new students, and otherwise manage the devices handed out to their class with relative ease. Teachers are firmly in control of what their students can and cannot do on their Chromebooks, an attribute that grows increasingly rarer with all of the modern inventions in technology.
The admin console ties into the Google Classroom setting which allows teachers to assign and collect a series of tasks without ever having to lift a pen. They can even monitor how much progress a child is making on their assignments, proving that some students would rather play around instead of complete their classwork.
Google is quickly making a stand to take over some of the most common classroom tasks that teachers are faced with completing. Their technology and programming can help to consolidate schoolwork assignments and teacher controls in one convenient and cost-effective location. With all of these incentives, it should come as no surprise that Google tends to be overtaking other leading manufacturers who want a place in today's contemporary classroom.