Why Teachers Need Systematic Support for Blended Learning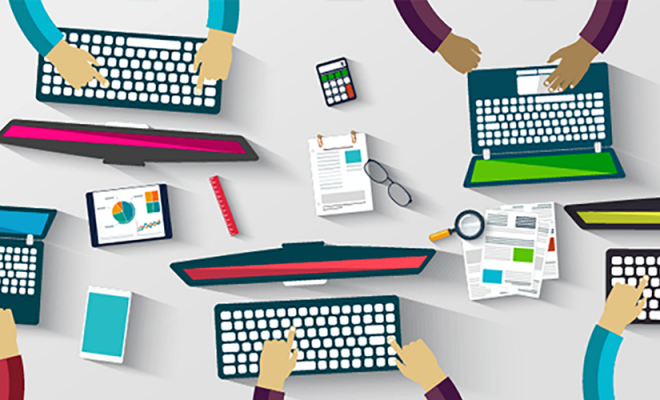 More school districts are making the major switch to a culture of blended learning. Students will be equally using textbooks or traditional methods, as well as digital tools to help better engage them. While there are many benefits to this new type of system, educators are going to need support to make it sustainable. They will need plenty of systematic support from their administrators in order to make the transition seamless for the students and their families.
Consistency Could Be the Problem
Part of the problem is that teachers don't encounter a culture that truly supports blended learning. Administrators need to set an example and demonstrate how blended learning should look in the classroom setting. Not only should everyone be able to pinpoint a problem, they should also be able to give a specific solution that is agreed upon by all.
Expert Michael Horn notes that one of the major problems facing support for blended learning is that classrooms are inconsistent with how new tools are used. Each classroom is considered to be an independent unit within the school. This gives teachers the freedom to use the digital tools as they see fit instead of coming up with one culture for how all teachers should be using these tools. Consistency is key in providing great systematic support that can promote successful blended learning practices.
Teachers Are Lacking Tools and Training
Teachers need more support from administrators who can offer assistance when they are lacking something. Many teachers state that their primary issue with blended learning is student access to technology. Students may not be able to use anything from home or there might simply not be enough tools to use effectively in the classroom. When the school district supports blended learning, they can make themselves available to hear the real needs that teachers have. Gaining access to the right tools is more than half the battle to support blended learning.
When teachers do have the necessary digital tools, they often lack the training on how to use it. One of the most important aspects of systematic support for blended learning is an investment in professional development. Districts should be willing to pay for the training that teachers will need to successfully implement these new practices in the classroom setting. Experts can come teach classes on campus or educators can obtain certificates through online programs or local colleges in their spare time.
Support is Necessary
While many school districts might feel like support is not a necessity, they are really risking teacher burnout with the implementation of a new system. Blended learning requires a learning curve where educators will need as much support as possible from their administrators. Consider what type of culture you want to promote within your school before encouraging the switch over to a blended learning setting. Without the right mindset and systematic support in place, you won't have much success.