Smart Glasses: Looking at Education with New Lenses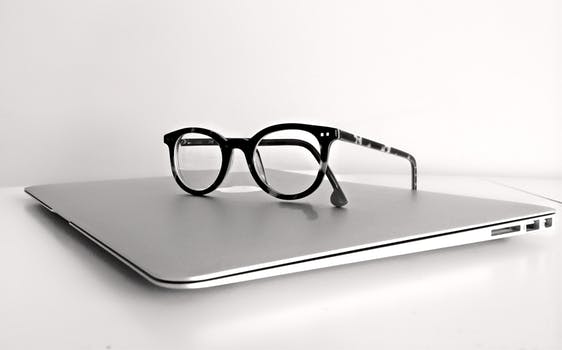 While his students work in collaborative groups, Mr. Jacobs reviews recent achievement data for each student. He's looking to see how students answered questions on each objective for their last curriculum-based assessment, but he's nowhere near his computer or a printout. Instead, Mr. Jacobs is wearing smart glasses. The data is right in front of his eyes.
His glasses also audio- and video-record, display texts messages from parents and colleagues, and allow for Internet navigation.
Transition to augmented reality will become seamless
As smart glasses become more mainstream in education, it's only natural for them to bridge the chasm between the real world and augmented reality. One of the most common complaints about current AR/VR headsets is that they are heavy and cumbersome. Versatile smart glasses no heavier than a pair of sunglasses now solve that problem.
Smart glasses remove the need for bulky headsets, many of which have movement-limiting cords. The digital eyewear replaces antiquated gear because smart glasses are both lightweight and comfortable. They can be worn all day without discomfort.
Smart glasses will change how we interact with data
Oracle innovation expert Braden Kelley predicts that what we currently know about identifying, gathering and analyzing data will change significantly. How we employ smart glasses in our daily activities also will affect machine learning and artificial intelligence.
Kelley recommends exploring user expectations, finding ways to meet them, and developing products – like smart glasses – to solve them. He pairs each recommendation with his 5 Lenses of Digital Transformation:
Information
Interfaces
Intelligence
Interactions
Insights
Education is based on interaction and insight. These five lenses from Oracle are integral to the instructional process as teachers use information and overcome learning challenges.
Educators are a critical component of the smart glass movement because of how useful the eyewear could be in the classroom. For example, a set of questions for meeting the needs of the classroom teacher might look like this:
What would teachers expect from smart glasses when gathering information?
How would the smart glasses provide useful data without distracting the teacher's line of sight?
What machine intelligence must be present for this to happen?
How would teachers and their colleagues interact with the data?
What insights could be gleaned from this collaboration?
Smart glasses could change the future of the education landscape.
Smart glasses now
You don't have to wait for the future. It's already here, and so are smart glasses. You can attend to your data analysis needs with digital eyewear devices like these:
Experts agree that one of the most innovative options available comes from Vuzix. The Vuzix Blade Smart Glasses promise a seamless interface between technology and people. The eyewear resembles sunglasses, coming with many of the features we expect in smartphones, including touchpads, micro SD slots, and haptic feedback.
If you want to review a teaching strategy or connect with an administrator regarding a behavior in the classroom, Google's Glass might provide you with the solution you're looking for. Glass is already in use in many diverse industries, and education (University of Saskatchewan) is one of them.
If you're not ready for a pair of smart glasses, consider the Vufine Wearable Display, which connects to any traditional eyewear. When you're finished using the display, disconnect it and put it in your pocket until the next use.
Opting in for digital eyewear that assists with data analysis, instructional intervention, and classroom management could change how quickly teachers can intervene in their students' instruction.