Getting a Job as a Teacher in Missouri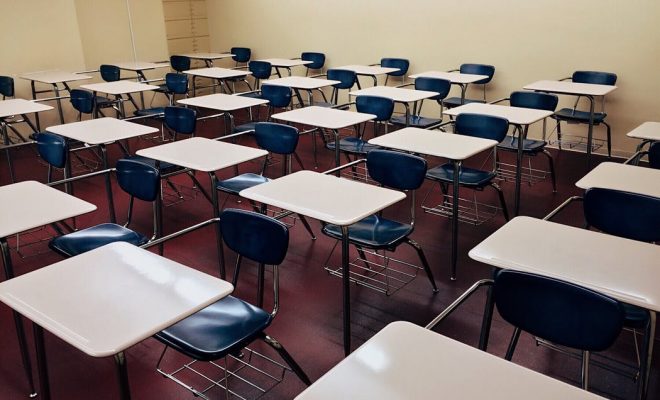 Do you want to work as a teacher in the great state of Missouri? If that's the case, you have come to the correct place. A short article on the processes of becoming a teacher in Missouri may be found below.
Step 1: Complete a Teacher Preparation Program that has been Approved
To teach in the United States, educators must have at least a bachelor's degree. To acquire certification in Missouri, students must finish a state-approved teacher education program. Furthermore, depending on the grade level and subject area, Missouri has specific course requirements. If you have any further questions, go to the Missouri Certification Requirements Index or contact the Missouri Department of Education.
Curriculum and field experiences are the two main components of teacher education programs. Instruction on teaching core skills, pedagogy (the science of teaching), and training students to research, design, and execute learning experiences in their field of study are often included in the curriculum. Field observations, internships, student teaching, or an amalgamation of all three are common field experiences. The Missouri Department of Elementary and Secondary Education has a list of authorized teacher education programs.
Step 2: Pass the Requisite Exams
Most states in the United States require tests to demonstrate proficiency in both fundamental abilities and your academic area. To be admitted to a teacher preparation curriculum in Missouri, prospective educators must pass the College Basic Academic Subjects Examination (CBASE). It also entails a set of exams known as the Missouri Educator Gateway Assessments, which consists of numerous tests. On the Missouri Educator Gateway Assessments site, you may learn more about each mandatory test.
In Missouri, new teachers are given an Initial Professional Certificate that is valid for four years. Educators who complete the full licensure requirements (which comprise two years of mentoring) are awarded a Career Continuous Professional Certificate (CCPC) and a Continuous Career Education Certificate (CCEC), both of which are valid for 99 years if performance assessments are pleasing and professional development requirements are met. On the Missouri Department of Elementary and Secondary Education's website, you may learn more about getting a teaching certificate in Missouri.
Step 3: Submit your Application for a Missouri Teaching Credential.
Are you ready to apply for a teaching license in Missouri? If that's the case, you can apply online. Your application may take up to six weeks to be processed by MDE. You can track the progress of your application over the internet.