Getting a Job as a Teacher in Michigan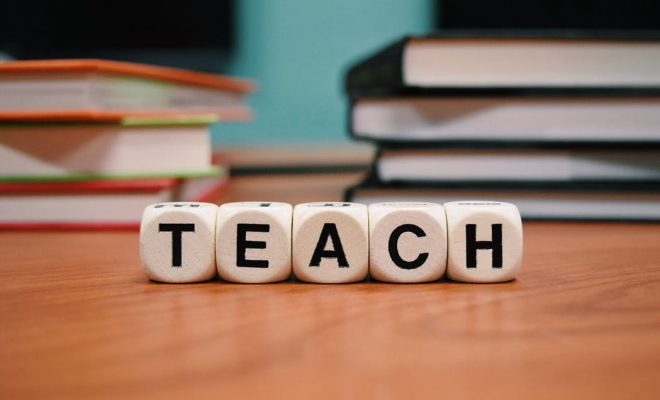 Do you want to work as a teacher in the great state of Michigan? If that's the case, you have come to the correct place. A short article on the processes of becoming a teacher in Michigan may be found below.
Step 1: Complete a Teacher Preparation Program that has been Approved
To teach in the United States, educators must have at least a bachelor's degree. To acquire certification in Michigan, students must finish a state-approved teacher education program. Although Michigan does not specify precise course or semester-hour requirements, each teacher education program at a college or university will have their own set of prerequisites. For further information, contact your teacher education program or the Michigan Department of Education. To progress from a Provisional to a Professional License, Michigan requires a total of 18 semester hours in "a structured course of study."
Curriculum and field experiences are the two main components of teacher education programs. Instruction on teaching core skills, pedagogy (the science of teaching), and training students to research, design, and execute learning experiences in their field of study are often included in the curriculum. Field observations, internships, student teaching, or an amalgamation of all three are common field experiences. The Michigan DOE maintains a list of recognized teacher education programs.
Step 2: Pass the Requisite Exams
Most states in the United States require tests to demonstrate expertise in both fundamental instructional abilities and the chosen subject area. The Michigan Test for Teacher Certification (MTTC) is used in Michigan. A Professional Readiness Examination is required of all teaching applicants.
A Provisional Education License, valid for up to six years, and a Professional Education License, valid for five years, are both offered in Michigan. To transition from a Provisional to a Professional license, you must complete 18 semester hours of classes in "a planned course of study" beyond a bachelor's degree. For the first three years, novice educators must also go through an induction/mentoring program. Find out more about obtaining a Michigan teaching credential.
Step 3: Complete an Application for a Michigan Teaching Credential
Have you finished all educational requirements, passed all applicable exams, and fulfilled the practicum and student teaching aspects of the experience requirement? If you answered yes, you can to apply for a teaching license in Michigan. All applicants for Provisional Teaching Certification must use the Michigan Online Education Certification System, according to the Michigan Department of Education (MOECS).
When you send your application, it will be sent to a Michigan college or university teacher education program for approval. The Michigan Department of Education's Office of Professional Training Services will email your hard copy of Provisional Teaching Credential within 7 to 14 days after your application has been approved.