Gender Equity Takes Root in Edtech Accelerators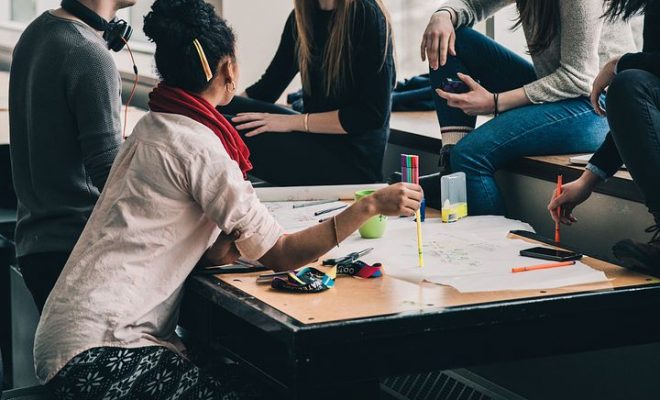 Who's holding down the C-suite in edtech startups?
You might be surprised if you think men have cornered the market in technology. The race to include more females in edtech entrepreneurship is part of the 50/50 pledge in which industry conferences promise to give equal time to men and women pursuing entrepreneurial careers, especially in technology. The 50/50 gender equity goal is expected to happen in 2020, but some accelerators and incubators have already met the goal, and they've set the bar high for others to follow.
Female entrepreneurs are founding and leading edtech in growing numbers; in fact, women are the drive and direction behind 59% of all edtech companies in AT&T's Aspire Accelerator. Nearly half of these leaders are women of color. Many of them are the first in their families to go to college. They are proving to be an inspiration to others considering a similar path.
The women in this particular accelerator have learned powerful lessons, including working in the freemium economy while scaling up, solving challenges for users, and enhancing what's already working. They're sharing with others what they've learned.
Making acceleration and incubation work for women
The path to entrepreneurial success hasn't been an easy one for women, primarily due to traditional family roles. Often women find immersing themselves in a six-month program impossible to make work out. Even a three-month acceleration or incubation program is unattainable due to family commitments.
If women must travel extensively or relocate for program training, they are less likely to do so because of their family responsibilities. The hours are not always conducive to women's work schedules, and often, women lack mentors and coaches who understand what it's like to balance family, community, and entrepreneurship.
Providing women with the opportunity they need for continued entrepreneurial success may mean redefining our roles in supporting them. That could mean assisting with childcare, rethinking family meals and activities schedules, and finding ways to make acceleration and incubation happen.
How to push for gender equity
We can meet the 50/50 pledge by helping women with their goals. In some cases that may mean getting out of women's way.
The Female Founders Alliance, for example, works to launch highly scalable startups in an intensive 5-week program designed to support women, help them connect with others, and accelerate their edtech ideas. Because it's run by women for women, leaders here understand what it's like to balance traditional roles with entrepreneurial possibilities. FFA is doing more than bridging the gender equity gap when it comes to creating edtech startups; they are also helping to equalize funding. Women outpace men in starting businesses, but men get 98% of available venture capital.
If we are to lift women up into positions of entrepreneurial leadership in edtech, we must treat them equitably in every aspect of acceleration and incubation, including:
Program time
Mentoring and coaching
Networking opportunities
Funding
By nurturing and growing the skills necessary for edtech leadership, we position women to make the changes we need in education.