10 Edtech Accelerators and Incubators that You Should Know About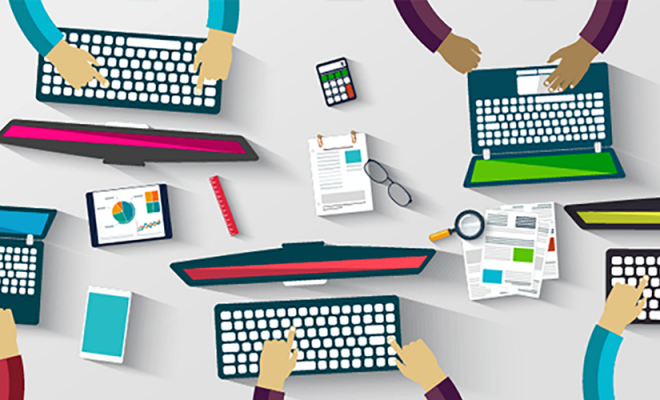 Few people have the initial resources necessary to get their edtech company up and running successfully. Accelerators and incubators can connect you with the mentors, experts, and funding you need to make your edtech company into a reality. These two types of firms hold a tremendous benefit for entrepreneurs in the idea-stage or the early stage of creation for their primary product.
If you feel like you could benefit from the assistance of an edtech accelerator or incubator, you should check out these top ten options below.
LearnLaunch Accelerator
Choosing to go with LearnLaunch could be an excellent way to fund your early-stage startup. They offer two edtech-focused programs that run for either three months or four weeks in exchange for six percent equity in the company. Based in Boston, LearnLaunch has a mentorship team of more than 150 individuals who offer discounted services and intensive coaching to new startups.
BoomStartup Accelerator
Join a growing scene of edtech entrepreneurs at Salt Lake City's BoomStartup Accelerator. They specialize in edtech companies and other software options, offering up to $100,000 in seed funding and up to $1 million in services such as hosting. In exchange for their assistance, BoomStartup will receive six to nine percent equity in your new company.
NYU Steinhardt Edtech Accelerator
Only one founding member of your edtech company needs to be present to gain entrance to the NYU Steinhardt Edtech Accelerator. This mentorship-based program offers up to $170,000 in funding for a post-beta product. All edtech solutions must promise to revolutionize education for this three-month program.
NYU Steinhardt Edtech Incubator
Do you like the idea of the NYU Steinhardt Edtech Accelerator but you don't have a post-beta product? You can take your ideas to their incubator program instead. While you won't receive funding, you can gain access to mentors, industry experts, and partners for a monthly sum. This is a great way to spend focused time getting your edtech company up and running.
Y Combinator
Are you interested in heading into the Silicon Valley for technology development? At Y Combinator, you can learn more about edtech and software development through their mentorship program. Your edtech company can gain expert advice and access to a market to test your new product. They offer a three-month program and $120,000 in funding in exchange for a seven percent stake in the company.
Intel Education Accelerator
Update: This accelerater is no longer in operation, but we will keep the info up for a while, just for historical reference. Further the education industry by partnering with the Intel Education Accelerator in the heart of the Silicon Valley. You can gain up to $100,000 in funding while receiving help from leading experts and market insights. Enjoy your time at the office space in the middle of the Valley so you can start making important industry connections.
Iowa Startup Accelerator
In a highly selective ninety-day program, the Iowa Startup Accelerator provides mentoring, funding, and development experience to edtech startups. Your company must be pre-revenue or have less than $1 million in revenue. They can provide up to $20,000 in initial seed money with an additional $50,000.
The Summer Institute
Based in Canada, you can head to The Summer Institute for a three-month intensive program where you learn how to create your own company from the ground up. Edtech is a specialty here, allowing you to experience training, coaching, and more in exchange for zero equity in the company. There is also funding available for living expenses and prototyping your edtech platform.
Michelson Runway Edtech Accelerator
You can attend one of the longest programs offered by an edtech accelerator company at Michelson Runway Edtech Accelerator. They can provide four months' worth of partnerships with mentors, space to work, legal advice, and even product feedback. Eligible edtech companies may receive up to $150,000 in equity funding using safe note.
Telluride Venture Accelerator
Learn more about how to become a successful edtech company at the 17-week on-site and remote accelerator at Telluride Venture Accelerator. You will have access to more than 100 mentors who can help you figure out the next steps with your $30,000 capital (in exchange for five percent equity or loan debt). Their Colorado-based program is a more flexible option for edtech companies that have already gotten started in their home cities.