An Insider's View into the Edtech Market for Collaboration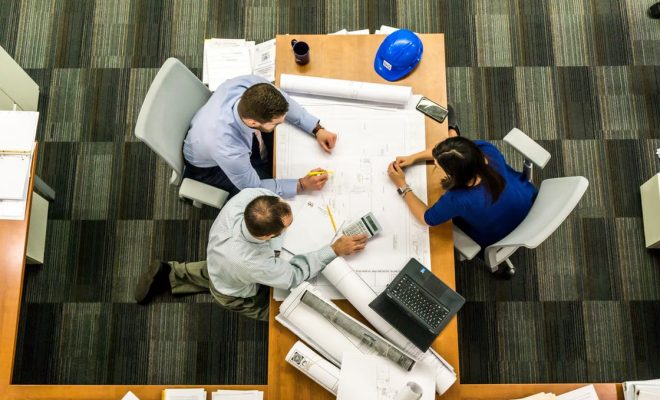 Encouraging students to work together in the modern classroom can be quite an ordeal for teachers. Educators may struggle to keep students on task and engaged in the assigned lesson when group work is involved. This has been an age-old struggle because collaborative work is an essential life skill that children will need outside of the classroom as well. Fortunately, edtech is beginning to help fill in those gaps with apps and programs that encourage students to work together.
What are early childhood, K-12, and higher education institution's most pressing needs?
The most pressing need for all three areas of education is to find a program that keeps students engaged with the material. Many students won't be able to remain focused on the group project if their only resource is a black and white textbook. They need tech-savvy tools that can create a better visual that captures their interest. One of the easiest ways to get their attention is to make software that is designed specifically to allow multiple users to edit documents all at the same time.
Teachers could also benefit from their ability to give students a safe space to express their opinions on a classroom topic. Some students are too shy to voice their thoughts in the typical classroom setting but would be more apt to share online. A space that allows all students to come together outside of the classroom to carry on discussions from earlier in the day could help shy learners to blossom.
How can edtech companies meet these needs?
Edtech companies can start meeting these needs by keeping collaboration in mind during the design process. The interface for a particular program needs to be simple to use and visually engaging to capture student attention. However, it also needs to offer tech-friendly features such as the ability to see who is editing a document. Multiple people should be able to have access to a document at any given time with real-time updates on any modifications.
Using images to help communicate is a definite bonus for students with speech difficulties who have a harder time with collaborative projects. Edtech companies should keep in mind that platforms with a message board or discussion area can also be beneficial to the classroom setting. They will need to make these spaces easy for educators to closely moderate.
What are the 3 major companies that operate in this space?
Many companies are already paving the way for students to work better together and here are the top three leaders:
Google Apps for Education: Educators can make excellent use of the free apps available in the Google Suite for Education. Students can easily collaborate on their documents with a real-time display of who is editing which parts. Together, a group of students can prepare a presentation with a slideshow, create a diagram, and so much more.
TodaysMeet: Unlike some of the other edtech created for collaboration, TodaysMeet has a single purpose: to extend the conversation beyond traditional teaching hours. Using a backchannel platform, teachers can moderate the extended conversations of their students. These small group discussions give every student a chance to share their opinion and learn from one another.
TalkBoard: TalkBoard is a relatively simple app that brings a lot of potential to the classroom. Using this program, students can create simple visual aids for themselves and their peers to help them communicate ideas in a fresh new way. As an added bonus, this may be a way to make the classroom more inclusive of students who need AAC devices or struggle with speech.