Darkroom Is the Adobe Lightroom Alternative You're Looking For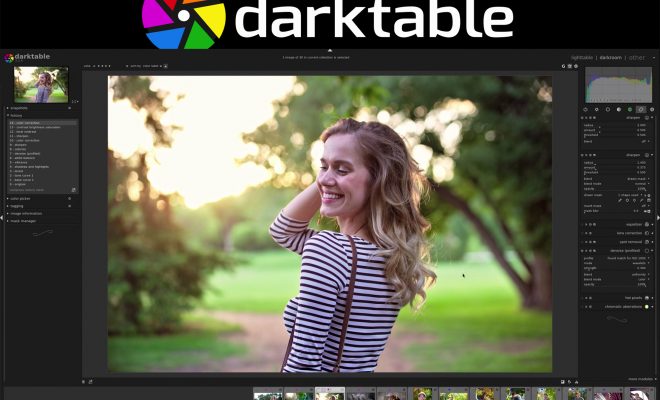 As a photographer or content creator, you understand the importance of an editing tool that can help you achieve your vision. Adobe Lightroom has been the go-to editing software for many photographers. However, not all of us are comfortable with the subscription model that Adobe uses.
Enter Darkroom, an alternative editing software that offers an affordable, one-time payment option and can provide everything you need for your editing workflow.
First, let's talk about Darkroom's interface. It's clean and modern, and it's easy to navigate. The software also includes keyboard shortcuts that can make your workflow more efficient. If you're coming from Lightroom, you'll notice many similarities so you can get started quite quickly.
Darkroom offers a range of features that make it a strong contender as an Adobe Lightroom alternative. One of these features is the ability to work with layers. This makes it easy to make selective adjustments to various sections of your image, such as changing the exposure in the background while keeping your subject correctly exposed.
The software also has a wide range of presets, which are essential in saving time and creating a consistent style. You can preview what your image would look like with a certain preset before applying it, and the presets are adjustable, so you can fine-tune them to your liking.
Organizing your photos is also very important, and Darkroom has got you covered. You can tag your photos, and the software also recognizes faces, making it easier to find your images later on. Additionally, Darkroom automatically creates albums for you, based on the date your images were taken.
Exporting your finished images is simple and offers a wide range of export options. You can export your images in a range of formats, including JPG, PNG, and even HEIC. You can also select the resolution and quality of your final export.
Finally, the price. Darkroom offers an affordable, one-time payment option, which makes it a great choice for those looking to avoid a subscription model. The software is also regularly updated, ensuring you're always using a dependable tool.
In conclusion, Darkroom is an Adobe Lightroom alternative that offers many features that a photographer or content creator needs. From a clean and efficient interface, the ability to work with layers, a range of presets, and great organization options, this software offers a complete editing solution. And, with a one-time payment option, it's easy on the wallet as well.