TV Not Connecting to Wi-Fi? Here's How to Fix the Problem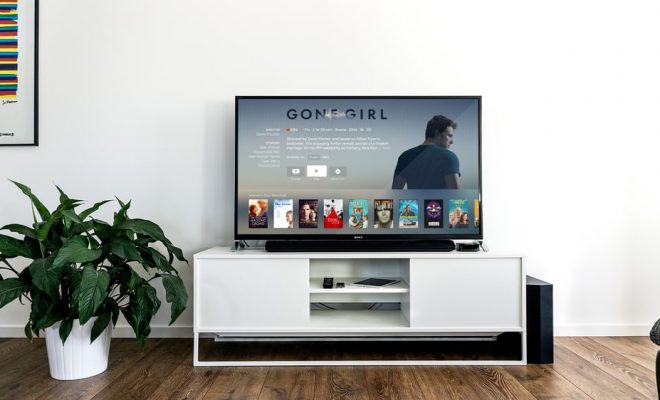 If you're someone who loves to stream shows and movies on your TV, connecting to Wi-Fi can be a lifesaver. However, connecting your TV to Wi-Fi is not always a smooth process. There are times when your TV might have trouble connecting to Wi-Fi, leaving you frustrated and unable to watch your favorite shows. Fear not, as we have a few steps you can try to fix the problem.
1. Restart your TV and Wi-Fi Router
Sometimes, the simplest solution is the most effective – try restarting your TV and Wi-Fi router. Turn off your TV and unplug it from the power source for a few seconds. Then, turn off your Wi-Fi router and unplug it from the power source for about a minute. Afterward, plug both devices back in and turn them back on. This process can help fix any temporary issues that might have occurred, making it easier to connect your TV to Wi-Fi.

2. Check your Wi-Fi Settings
When your TV's Wi-Fi is not connecting, you should check your Wi-Fi settings in your TV menu. If your Wi-Fi settings are wrong, your TV won't be able to connect to Wi-Fi. Go to your TV's Wi-Fi settings in the menu and check if the SSID and password are correct. If they're not, enter the correct details and try connecting again.
3. Check Your Router's Frequency Band
Sometimes, your router's frequency band can cause issues with connecting your TV to Wi-Fi. If your TV doesn't support the same frequency, it may not connect or work properly. Check your TV's user manual to see which frequency bands are supported, then log into your router settings to see which frequency band it is using. If they don't match, switch your router to the correct frequency band or replace your TV with one that supports the router's frequency.
4. Update Your TV's Firmware
TV manufacturers often release firmware updates that fix bugs and improve functionality. Updating your TV's firmware can help fix issues like problems connecting to Wi-Fi. Most TVs have an automatic update feature in the settings menu, but if your TV doesn't, you'll have to go to the manufacturer's website to download the latest firmware for your TV and manually install it.
In conclusion, if your TV is having trouble connecting to Wi-Fi, rest easy knowing that it can be fixed. Start by restarting the TV and router, checking the Wi-Fi settings, changing the router frequency band, and updating your TV's firmware. With these simple steps, you can quickly get back to streaming your favorite movies and TV shows.