AI Comes to the Classroom: Preparing Students for Autonomous and Personalized Learning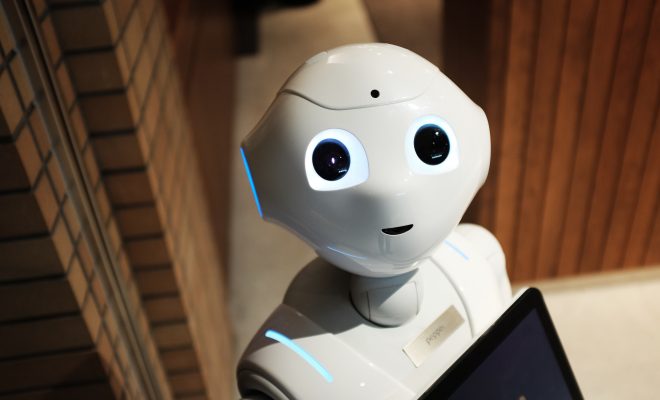 Students walk into the classroom with different goals, different levels of mastery across curriculum topics, different styles of learning that work best for them, and different rates at which they can absorb new material. Yet in most classroom environments, the primary method of instruction is a teacher lecturing to the entire class from the front of the room. This traditional method requires every student to focus on one skill and learn at one pace.
What is personalized learning?
The Rodel Foundation describes personalized learning as a new paradigm in which "students become the center of the learning environment, and where students and teacher work together towards students' individual learning goals." Students move through the curriculum at their own pace by completing lessons that present material in the way each student can best absorb it. In the transition from the traditional lecture environment to the personalized learning environment, artificial intelligence (AI) plays a key role.
In combination with the use of up-front and ongoing assessments and integration into a learning management system, AI can provide real-time assessments of student achievement. The AI can further use these assessments to create personalized learning paths targeted to each child's needs, assigning the appropriate topics for relearning to students who have not achieved mastery of a given topic and new, higher-level topics to other students. Through individualized, online lessons, students' learning paths can diverge within a single classroom. Teachers, freed up from teaching the entire class, can focus in on the individuals and small groups most in need of their attention.
Skills required to implement personalized learning in the classroom
Autonomous, individualized learning comes with the promise of closing both an individual student's learning gaps and achievements gaps between districts with differing socio-economic make-ups, but it can break down if students are not prepared for the transition to this type of learning. Yes, today's students have grown up with technology and can easily text, post to Instagram and surf the web. But an autonomous, individualized learning path requires students to be self-motivated, engaged, responsible, and make good use of their time. For students to succeed in this new learning environment, they need to be taught these skills.
Further, they need to be familiarized with the new classroom routine required for personalized learning: what to do when they come into class, how to move around the room with their devices safely, how to request assistance, how to successfully complete an assignment and what to do if they finish an assignment early. When students are taught these critical skills and the new classroom routine and procedures have taken root, students will be able to take advantage of the full potential of individualized learning.