10 Incredibly Useful YouTube Channels for Higher Education Administrators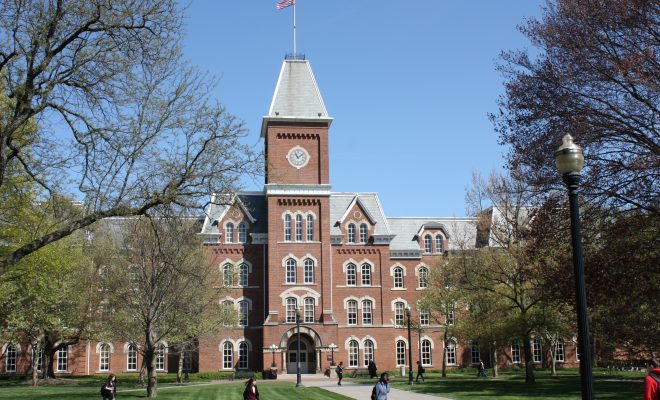 YouTube can be daunting for higher education administrators when it comes to parsing through the vast array of content for useful nuggets of video bliss. With that in mind, we've parsed through a wide variety of different YouTube channels to give you a list of 10 extremely useful YouTube channels for higher education administrators and their support staff.
Higher education administrators need to stay abreast of reforms and changes in national educational policy, whether or not the changes directly affect them. This YouTube channel is a one-stop resource for higher education administrators to do just that.
The intersection of technology and education is explored in-depth and with clarity on this popular YouTube channel. This is a perfect YouTube resource for a higher education administrator to keep ahead of the tech curve in their school.
YouTube EDU has curated amazing content from over 100 different universities and colleges, bringing together a vast library of research materials, lectures, and even campus tours! It's a worldwide classroom of infinite possibilities, and it's a fantastic resource for higher education administrators.
If you want to take a look at innovative teaching strategies and techniques from around the globe, you can't do any better than the Teaching Channel. This is a fantastic facilitator for professional growth for teachers and administrators alike.
Combining beautiful animation with spirited TED lectures, this YouTube channel is both a fantastic diversion and a great breeding ground for classroom (and meeting) talking points!
A great higher education administrator looks at things from every available angle, making informed leadership decisions after parsing through all of the facts. This YouTube channel can provide inspiration for that, with Oxford-style debates on a wide variety of meaningful topics.
The Intelligent Channel does a fantastic job of piecing together a veritable treasure trove of thought-provoking conversations and documentaries. There are some big names contributing some important stuff, which can prove invaluable to a higher education administrator's professional aims.
This is a fantastic human-interest YouTube channel that serves up daily inspiration on the paradigm-shifting people, places, and moments shaping this time in history. This is a perfect morning watch for a higher education administrator looking for a jolt of purpose.
The Aspen Institute's prime objective is to provide engaging content focusing on the development of leadership skills and facilitating open dialogue. This nonprofit organization is doing everything they can to give administrators all the resources they need to fine-tune their own leadership qualities and those of their staff.
Another fantastic source of daily inspiration for higher education administrators, the Nobel Prize channel gives viewers an intimate look at the people who are changing the world. If this isn't a boost for an idealistic higher education administrator, nothing will be.
Concluding Thoughts
YouTube's vast and ever-expanding library of content isn't easy to navigate, especially if you're a higher education administrator in need of useful content for your own professional development and the development of those around you. The above 10 YouTube channels are a great place to start!