In the Future, Artificial Intelligence and Education Will Go Hand in Hand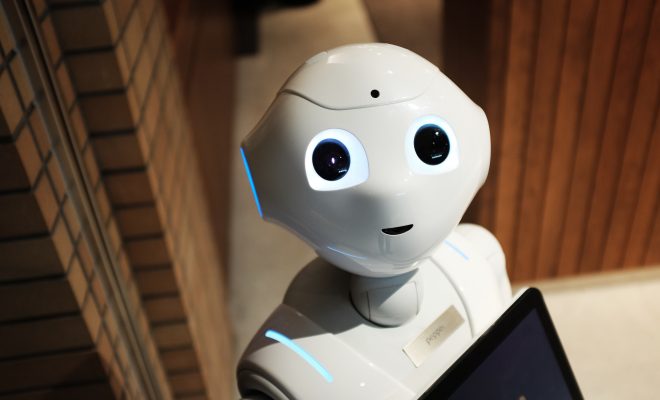 Artificial intelligence is becoming a part of our daily reality, so we should anticipate it making changes in the realm of education. We are already becoming invested in our personal AI assistants, such as Siri and Alexa, and we are eagerly awaiting self-driving vehicles. What was once only considered a future possibility is here – and it is here to stay.
According to research, the compound annual growth rate of artificial intelligence in education is expected to be "47.50% during the period 2017-2021." That's a huge leap! As our lives become more intertwined with technology and AI, it will also follow students into the classroom. And, it just may be what the US Education system needs.
Assist Teachers with Daily Tasks
Today's teachers are tasked with much more than simply teaching students, so whatever amount of work can be passed along to someone (or something) else is welcome. With artificial intelligence, teachers will be required to do less grading themselves. As artificial intelligence develops, it is likely to be able to grade most assignments (even those beyond simple multiple-choice assignments).
Additionally, the more intelligence the systems become, the more work they will be able to complete successfully. For example, a Georgia Institute of Technology professor used an AI chatbot to communicate with students throughout a college semester. Students did not even realize their "teaching assistant" was not human until it was revealed at the end of the semester. This capability will give teachers more time to teach.
Provide Personal Assistance for Students                   
Artificial intelligence works by gathering information about an individual. When it comes to students, this will be helpful in gaging individual strengths and weaknesses. This type of AI will work as a tutor in the areas where a student is falling behind and a coach where a student excels. For instance, Pearson is already anticipating that in the future, each student will have a lifelong learning companion – AI that has been with the student throughout his or her school career and is familiar with everything the student has learned.
Improve Weaknesses in the Classroom
Probably one of the most revolutionary parts of AI in education will be its ability to improve weaknesses in the classroom. Rather than having to wait for the results of exams to see how students are doing, AI will allow teachers to see how students are learning throughout the lessons. Teachers will be able to monitor progress easier and more regularly. Also, AI will recognize when a lesson needs to be retaught, such as when a majority of students do not master a certain skill or miss a type of question.
Artificial intelligence and education will go hand-in-hand in the future, and it will create more opportunities for success for both teachers and students.