10 Incredibly Useful YouTube Channels for PreK-12 Administrators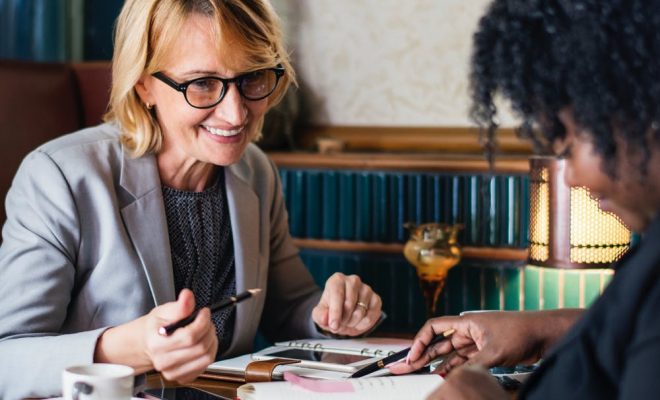 YouTube provides a vast ocean of content with countless videos added to the service every hour. For PreK-12 administrators, it can be extremely hard to find useful YouTube channels that will serve to your benefit and the benefit of your student populace.
We're here to give you a place to start with our list of ten extremely useful channels for administrators at the PreK-12 level.
This is one of the great finds for any PreK-12 administrator. The folks over at Edutopia have made their company's mission to make entertaining interactive, multimedia and online learning tools for easy use for tech-savvy administrators and teachers.
This is a remarkable one-stop-shop for a bevy of informative educational podcasts, leadership training, and EdTech news bytes to keep an administrator ahead of the curve. Founder Jeffrey Bradbury curated TeacherCast with teachers and administrators in mind, and it shows!
This is a fantastic interactive YouTube channel/community whose prime objective is to showcase a wide variety of teaching techniques. Administrators can use this channel as a resource to help their own teaching staff along in their professional development.
Want a fantastic way to bring the brilliance of TED Talks home to students and teachers alike? TED-Ed enlists the help of innovative animators to bring a wide swath of different lectures alive in a whole new way! It's a fantastic source of inspiration and potential teaching material.
Above The Noise provides an eloquent and informative take on current events and topics that are already the talk of an administrator's high school campus. It's a great tool to get teachers up to speed and find ways to direct the conversation thoughtfully in hopes of benefiting your students!
Want a great channel to get your staff and teachers thinking outside of the box? THINKR provides a wide variety of informative human-interest stories that can serve as both inspiration and an impetus for change on an administrator's campus.
A great resource for science classes across all grade levels, SciShow covers everything from standard scientific subjects to pop-science associations that will get your students thinking and your science teachers approaching subjects from new angles.
When it comes to natural science classes, there isn't a more immersive and useful YouTube channel out there for PreK-12 administrators. The way channel star Emily Graslie dissects these topics is kid-friendly – even if there's some expected gross-out content to be had!
An impeccable resource for immersing students in art history and the power of contemporary art, The Art Assignment brings an impressive array of key pieces of art into classrooms around the globe. A perfect supplementary resource for an administrator's art department.
Vihart approaches math and music videos with a delightfully odd bent, providing unique and catchy videos that help teach key concepts in strange ways. It's a great breath of fresh air and another way to get teachers and students thinking outside of the expected.
Concluding Thoughts
With these 10 YouTube channels bookmarked, a PreK-12 administrator can do a ton of good for both their own development and the development of those around them. These channels provide a wealth of educational and teaching-focused resources that can help make an administrator's campus more forward-thinking and tech-savvy.