Will Coinbase Refund Your Crypto if You're Scammed?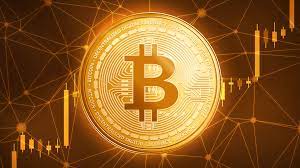 Cryptocurrency scams are a growing concern in the digital age, and many people are worried about losing their invested funds to fraudsters. As more people look for secure ways to invest in digital assets, many are turning to Coinbase, one of the world's leading cryptocurrency exchanges. However, with the rise in scams, many people are wondering if Coinbase will refund their crypto if they are scammed?
First, it's important to understand the nature of cryptocurrency exchanges such as Coinbase. Unlike traditional banks or financial institutions, cryptocurrency exchanges are not insured or regulated by government agencies. This means that any funds you deposit into a cryptocurrency exchange do not have the same level of protection as your regular bank account. If the exchange gets hacked, or you are scammed, you may not be able to reclaim your funds.
Coinbase is one of the few exchanges that take security measures seriously. The exchange has implemented several security measures, including two-factor authentication, and an Encryption key to protect users' accounts. Furthermore, Coinbase holds a US cryptocurrency licence, and all its operations are compliant with the US regulations, making it more trustworthy in the eyes of the masses.
If you are the victim of a cryptocurrency scam, Coinbase has a team dedicated to helping users recover their stolen funds; however, their reimbursements, if any, are subject to certain limitations.
Coinbase offers a Vault Account that requires multiple signatories to approve withdrawals or transfers. It provides an added layer of security, which might make it difficult for fraudsters to gain access to your funds. Therefore, if your Coinbase account gets compromised or accessed by any unauthorized users, Coinbase takes responsibility and guarantees to reimburse you within 48 hours. However, the refund is limited to the amount that Coinbase can recover from the third-party responsible for the fraud.
Coinbase also offers an insurance policy to protect user's funds in case of a breach. The policy covers losses due to theft, data breaches or hacking. This option could be beneficial to users looking for additional security for their investments.
In conclusion, Coinbase offers some measures to help protect their users from fraudulent activities. However, it's important to remember that cryptocurrency investments inherently have risks, and the user must do everything in their power to stay alert and cautious when using cryptocurrency exchanges. While Coinbase does offer some protections, it's important to take additional steps to secure your investments, such as using a cold storage wallet and being vigilant about potential scams or phishing attempts.