Why the Type of Solar Panel You Get Matters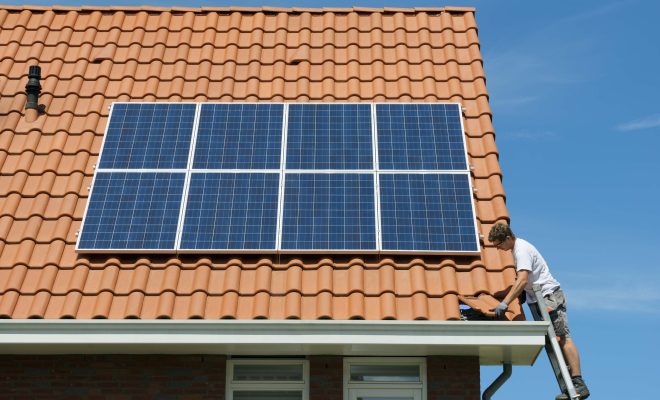 As societies around the world make leaps towards becoming more sustainable and environment-friendly, solar energy has become a popular choice for many. With various options available, choosing the right type of solar panel for your specific needs is essential. This article will explore why the type of solar panel really matters and how it directly affects overall efficiency, installation costs, and performance in differing environments.
1. Efficiency
The efficiency of a solar panel refers to the amount of sunlight captured and converted into usable energy. Higher efficiency often means less space is required to generate desired levels of power output. Currently, there are three main types of solar panels on the market: monocrystalline, polycrystalline, and thin-film. Each type has its own level of efficiency, with monocrystalline being the most efficient at around 20%, followed by polycrystalline at approximately 15-17%, and finally thin-film with an efficiency rate ranging between 10-12%. Choosing a high-efficiency panel can provide a greater return on investment in terms of energy production.
2. Installation Costs
The type of solar panel selected also influences the cost associated with installation. Monocrystalline panels are typically more expensive due to the costly manufacturing process. Polycrystalline panels are relatively cheaper while still offering a decent price-to-performance ratio. Thin-film technologies offer integral flexibility and can conform to various surfaces but are subject to higher labor expenses as they need special mounting hardware or multiple layers to increase efficiency.
3. Environmental Factors
Environmental conditions play a significant role in determining which solar panel type is best suited for specific locations. In areas prone to high temperatures, monocrystalline panels tend to outperform polycrystalline panels because they have better heat tolerance. On the other hand, polycrystalline and thin-film panels may perform well in partly shaded environments, as they are less affected by a decrease in sunlight. The type of solar panel you choose should align with the typical environmental factors associated with your region.
4. Scalability and Lifecycle
Depending on space constraints and future plans for expanding your solar energy system, certain panel types may be better suited for your needs. Monocrystalline and polycrystalline panels are known to have longer lifespans (up to 25 years) compared to thin-film panels (around 10-15 years). The latter, however, may still be cost-effective for smaller projects or installations that require less rigid materials.
In conclusion, understanding the distinctions between different types of solar panels is crucial when considering investing in solar energy for your home or business. Factors such as efficiency, installation costs, environmental conditions, scalability, and lifecycle must be evaluated to make an informed decision that ensures optimal performance and maximizes return on investment. By selecting the appropriate solar panel type for your specific needs, you can reap the benefits of renewable energy while making a positive impact on the environment.