Why Pre-K Matters for Children of Color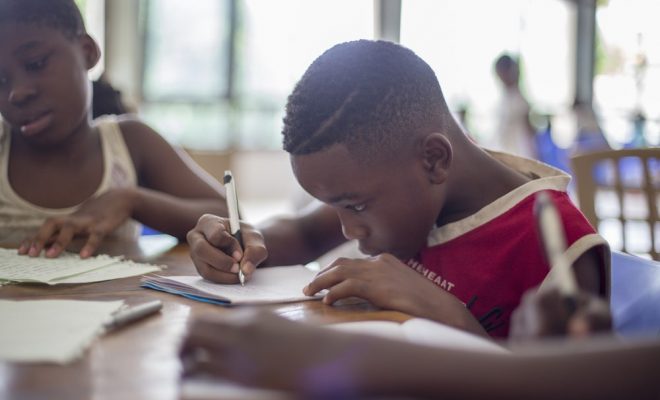 What kind of images crop up in your mind when you think of preschool? Do they include snacks, naps, coloring books, outdoor play, and storytime? Do you consider it a significant educational landmark or a free-for-all designed for toddlers?  
If you belong to the league of the majority, perhaps early childhood education doesn't get the importance it deserves. One reason could be that you possibly grew up in an era when Kindergarten met several needs that are now earmarked for preschool.
Kindergarten has transformed over the past few decades. Puppet shows, dramatic play centers, and costumes have made way for systematic learning, testing, and educational work. These days, Kindergarteners are anticipated to do a lot more than you probably did in your times.
This change in elementary school has made early childhood education highly crucial to academic success. This is due to preschool being a place where kids learn how to study and function in a school environment. It's a place where toddlers start building their attitudes toward school and teachers, in addition to practicing social skills.
For toddlers, "play" is an intrinsic part of their learning. This is how they digest new information and try and decipher where their place is in this big world. This means kids dressed in costumes and running around aren't just enjoying revelry but also learning creativity, considering career paths, working on body awareness and self-awareness, and doing a lot more.
Children of Color
Toddlers from minority homes have several disadvantages right from the start. Their homes might not have English as their native language. These kids could also have no access to books and other study materials. Additionally, their parents' education levels could be lower, and they may work long hours. As preschool attendance is linked to parental education level, kids whose parents have higher education levels are more prone to be enrolled in an early childhood program.
Latino and Black kids are almost a year behind their Caucasian peers in reading and mathematics. Consequently, they are at a considerable disadvantage when transitioning to Kindergarten. This gap generates lifelong discrepancies.
Research proves that prioritizing early childhood education triggers long-term intergenerational effects on minority communities, which helps remedy societal inequalities by giving kids of color a significant advantage.
Becoming Socially Mobile
Social mobility is crucial for minority kids to have opportunities to change their communities and usher in real cultural change. However, America stereotypes black kids as troublemakers, which adversely affects their education. In preschool or even beyond, black boys are much more likely to be punished.
A recent report says black kids constitute almost 20% of preschoolers but almost 50% of all out-of-school suspensions. Similar disparities exist across age groups. Another study revealed black male kids being punished more severely often as they are believed to be much older than they actually are.
Conclusion
To help kids of color have upward social mobility and find equity in our culture, we must ensure their access to education at all levels. However, a preschool could be the most important educational institution for these kids due to its fundamental nature.