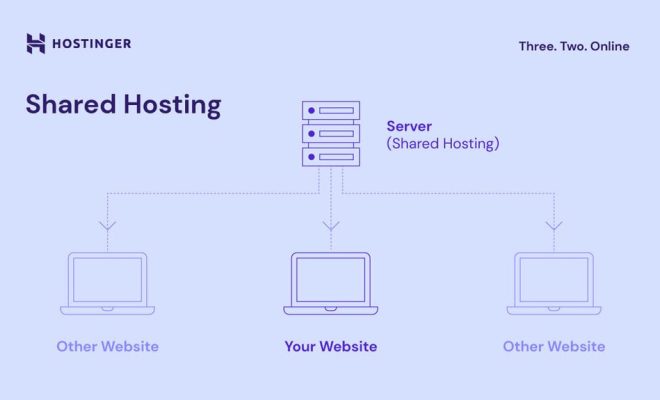 Shared hosting has paved the way for numerous businesses and individuals to create their online presence without digging deep into their pockets. Simply put, shared hosting refers to a hosting option that allows multiple websites to share a single server and its resources, including CPU, memory, and disk space. As a result, shared hosting is one of the most popular types of hosting that offers affordable hosting solutions to businesses and individuals alike.
Typically, shared hosting plans offer several options, including control panels, unlimited bandwidth, and email accounts, alongside other essential features such as website builder tools, one-click installations for popular software like WordPress, and more. Additionally, shared hosting plans come equipped with robust security features that ensure the integrity and privacy of your website's data.
Most shared hosting providers design their plans to meet the diverse needs of website owners. As such, the affordability, reliability, and scalability of shared hosting are its primary selling points. Shared hosting also comes with a reduced setup cost, which makes it a fantastic option for anyone starting up a new website.
Apart from lowering setup costs, shared hosting also offers a myriad of benefits, including ease of use, with various control panels like cPanel, Plesk or DirectAdmin to help you manage your hosting account conveniently. Moreover, shared hosting offers great convenience that you do not have to worry about the technical aspects of managing a server, such as updates, security, backups, and maintenance.