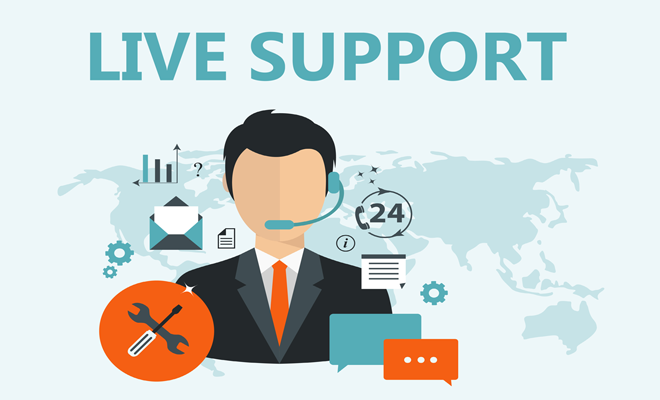 Live support refers to a form of customer service offered by businesses that enables real-time communication between customers and support staff. This service is designed to help customers get quick and efficient solutions to their problems or issues they might face while interacting with a particular product, service, or brand.
Live support is an essential aspect of modern businesses, as it allows companies to provide prompt assistance to customers, improving the overall customer experience. There are several forms of live support available, including:
1. Live Chat: This is a text-based communication method that allows customers to chat directly with support agents via instant messaging. Live chat is a popular option for businesses as it's convenient, easy to use, and cost-effective.
2. Phone: Phone support involves businesses providing a phone number that customers can call to get in touch with support agents. Phone support is ideal for customers who prefer voice communication and may require more personalized assistance.
3. Email: Email support involves businesses providing a dedicated email address where customers can send their queries. This is an excellent option for customers who prefer a more formal, and detailed approach to communication.
4. Social Media: Social media platforms like Facebook, Twitter, and Instagram are also used as channels for live support, enabling businesses to answer customer queries, complaints, and inquiries.
The importance of live support cannot be overstated, as it's an essential aspect of customer retention and loyalty. By providing fast and reliable support, businesses can establish trust and confidence with their customers, which can ultimately lead to increased sales and conversions.
Furthermore, live support tools like chatbots and AI-powered virtual assistants have revolutionized the way customers interact with businesses. These tools provide an instant response, 24 hours a day, and seven days a week, which can significantly enhance customer satisfaction.
In conclusion, live support is an integral part of modern businesses that helps them stay competitive and meet the evolving needs of their customers. Whether it's through chat, email, phone, or social media, businesses need to provide excellent live support that is fast, reliable, and personalized to keep their customers happy and engaged.