What Is Fiber Optic Cable?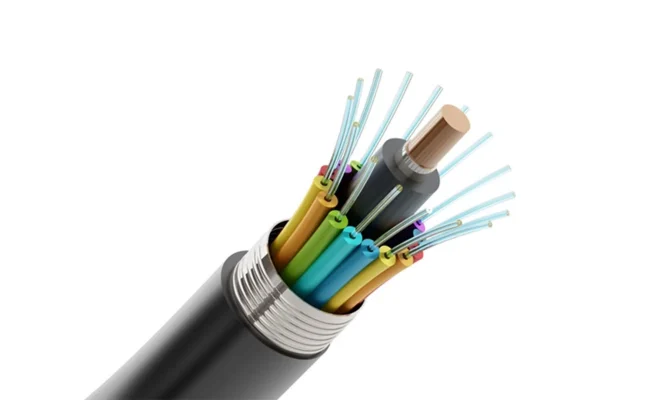 Fiber optic cables are an essential component of our global communications infrastructure. They transmit information at incredible speeds and power the internet, television, and phone services that we rely on every day. But what exactly is a fiber optic cable?
A fiber optic cable is a thin, transparent strand of glass or plastic, about the diameter of a human hair. It is designed to carry information from one location to another by transmitting light signals through its core. The core is surrounded by layers of protective materials, including a cladding layer that reflects the light back into the core, ensuring that the signal stays within the cable.
Fiber optic cables can transmit data over long distances with very little signal loss, making them ideal for long-haul communication systems. They are also exceptionally secure, since they are difficult to tap without cutting the cable and disrupting service.
There are two main types of fiber optic cables: single-mode and multi-mode. Single-mode cables have a smaller core and are suitable for long-distance transmission, while multi-mode cables have a larger core and are better suited for short distances.
Fiber optic cables are used in a wide range of applications, including the internet, cable television, and telephony systems. They are also used in medical equipment, military applications, and sensing devices.
One of the key advantages of fiber optic cables is their ability to transmit data at incredibly high speeds. They can carry multiple terabits of data per second, making them thousands of times faster than traditional copper wire cables. This is why fiber optic cables are critical for powering the increasing demands of modern technology, including streaming video, virtual reality, and cloud computing.
Overall, fiber optic cables are the backbone of modern communication systems. They enable us to access information at incredible speeds, and their security and reliability make them essential for business and personal use. As our reliance on technology continues to grow, so too will the importance of fiber optic cables in powering the world's communication infrastructure.