Best Computer Brands of 2023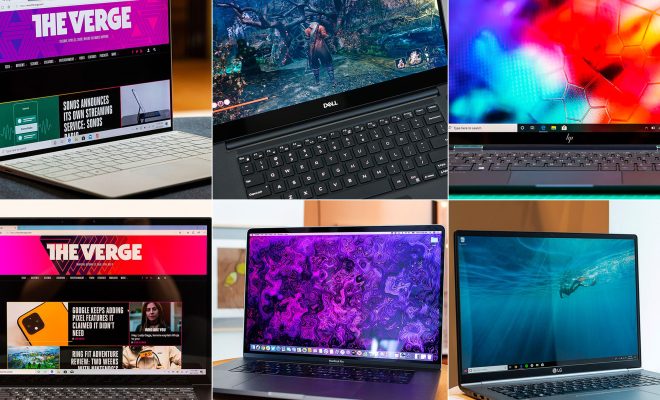 As we approach the year 2023, the world of technology continues to evolve at an exceptional pace, with new computer models and brands entering the market constantly. To help you navigate the vast options out there, here is a list of the best computer brands of 2023.
Apple
Apple has been a leading brand in the computer industry for decades, and it continues to set the bar high with its latest models in 2023. Known for its sleek designs and powerful hardware capabilities, Apple MacBooks and iMacs are favorites among designers, programmers, and many other professionals. Apple's latest models are equipped with advanced M-series chips, providing faster processing power and improved battery life.
Dell
Dell has been producing quality computers for over three decades, and its commitment to providing reliable and high-performance machines remains a top priority. The XPS and Alienware gaming laptops are some of the most popular models from Dell, providing exceptional graphics and processing power. In 2023, Dell is expected to release new models that are even faster and more efficient than their predecessors.
HP
HP has been producing quality computers for decades, and their latest models continue to impress. HP Spectre x360 is a popular 2-in-1 laptop that combines performance with portability, making it an excellent choice for professionals who are always on the go. HP's latest models are equipped with a powerful AMD Ryzen processor, providing faster processing speeds and improved performance.
Lenovo
Lenovo is a brand that is synonymous with high-quality and durable laptops in the computer industry. The Lenovo ThinkPad series is widely considered one of the most reliable and high-performing laptops for business and personal use. The ThinkPad X1 Carbon model from Lenovo features a long-lasting battery, a 14-inch screen, and ultra-fast performance, making it one of the best laptops on the market today.
Asus
Asus continues to be a top player in the computer industry, offering a wide range of budget-friendly to high-end models. The Asus Zenbook is a series of laptops that is known for its sleek design, powerful graphics, and high-end specifications. In 2023, Asus is expected to release new models that will feature the latest hardware technology while being affordable for the average consumer.
In conclusion, these are the best computer brands of 2023 that offer a range of options for every budget and need. Whether you are a professional, gamer, or simply someone looking for a reliable and high-performing computer, these brands have got you covered. Regardless of your choice, remember to invest in a computer that meets your specific needs, and ensure that it has the technology required to keep up with the ever-evolving world of technology.