What Is Chrome Helper in Mac and Why Is It Causing High CPU Usage?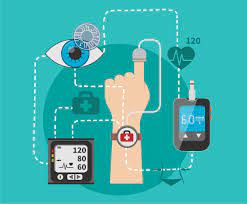 Google Chrome is one of the most widely used web browsers on the market today. However, as with any software, it has its fair share of issues that users may encounter. One of these issues is the
Chrome Helper process that can cause high CPU usage on a Mac. In this article, we'll explore what Chrome Helper is, why it might cause high CPU usage, and what you can do to alleviate the problem.
What is Chrome Helper?
Chrome Helper is a series of processes that Chrome uses to display certain types of content, such as Flash and other multimedia. These processes are separate from the main Chrome browser process and are designed to provide additional functionality and stability. The Chrome Helper processes operate in the background, making them essentially invisible to the user.
Why does Chrome Helper cause high CPU usage?
Although Chrome Helper processes are typically meant to operate silently in the background, there are instances where they may use excessive CPU resources. This is because some plugins and extensions associated with Chrome Helper may cause a significant drain on your computer's CPU resources.
For example, suppose you have multiple tabs open in Chrome that contain Flash-based content. In that case, each Chrome Helper process associated with those tabs will be using CPU resources, which can cause your computer to slow down significantly.
How to alleviate high CPU usage from Chrome Helper
Fortunately, there are several ways you can mitigate high CPU usage associated with Chrome Helper.
1. Disable Unused Plugins and Extensions
The easiest way to address high CPU usage caused by Chrome Helper is to disable any unused plugins and extensions. To do this, open Chrome and go to the "Settings" section. From here, navigate to the "Extensions" tab and turn off any plugins or extensions that you do not need.
2. Update Chrome
If you're experiencing high CPU usage from Chrome Helper, make sure you're using the latest version of the browser. Chrome updates often come with fixes and improvements that can help reduce CPU usage.
3. Use a Different Browser
If you've tried the steps above and are still experiencing high CPU usage from Chrome Helper, consider using a different web browser. Although Chrome is popular, there are many other web browsers available that are just as effective and may run more smoothly on your computer.
Conclusion
Although Chrome Helper is designed to provide additional functionality to the Chrome browser, it can sometimes cause high CPU usage on a Mac. By taking a few simple steps, you can alleviate the problem and continue to use Chrome without any issues. If you're still having trouble with Chrome, consider reaching out to Google's support team or a qualified computer technician for additional assistance.