What is Airplane Mode and When Should You Use It?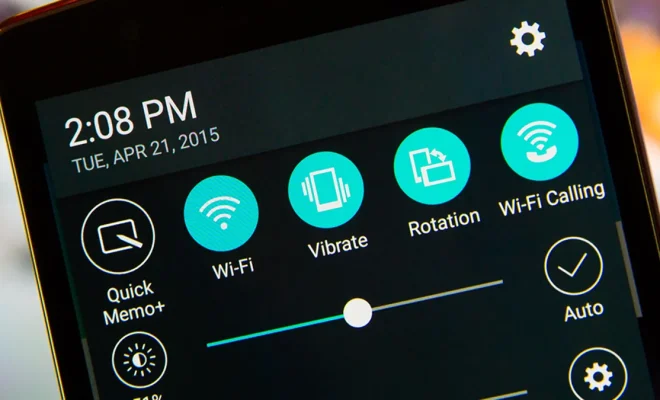 Airplane Mode is a setting on mobile devices that disables its wireless communication capabilities. It is also known as Flight Mode, Offline Mode or Standby Mode. Airplane Mode is a feature that has been available on most smartphones since the early days of mobile devices. It is a vital component that comes in handy when traveling or in situations where you don't want your phone to buzz or beep.
When you turn Airplane Mode on, it restricts cellular, Wi-Fi, and Bluetooth signals that are transmitted by your mobile device. This makes it possible to use the device without the need to turn it off completely. When Airplane Mode is activated, your phone is effectively isolated from the outside world, and data transfer or communication by it is blocked.
The primary reason behind the use of Airplane Mode is to adhere to aviation rules and regulations. This helps to ensure that passengers follow regulations that forbid electronic devices from emitting electromagnetic radiation that could interfere with an airplane's navigation equipment. Thus, airlines require passengers to turn off or switch to Airplane Mode their phones during takeoff, landing or while in the air.
In addition to its importance while flying, Airplane Mode is also useful in many other situations. It can be used for saving battery life, avoiding unwanted notifications, or just disconnecting from the world in general. When on a road trip and driving, turning on Airplane Mode can help to reduce distractions and ensure the driver focuses on the road.
Moreover, if you are in areas without a cellular network, turning on Airplane Mode can save your battery life. This is because when there is no signal or low signal, devices will continuously search for a signal to connect to which drains a phone's battery life. By switching on Airplane Mode, your phone's capabilities are disabled, saving your device's battery life.
In conclusion, Airplane Mode is a nifty feature available on smartphones and other cellular devices that block cellular, Bluetooth, and Wi-Fi signals. It is particularly important while flying as it adheres to aviation regulations. Additionally, it can be used in other situations such as reducing distractions, saving battery life, as well as helping you disconnect from the world for a while. With Airplane Mode, you can still use your device without any worry of distraction, so next time you're on a plane and need to concentrate on tasks, consider switching to Airplane Mode.