What Is a ULED TV, and How Is It Different?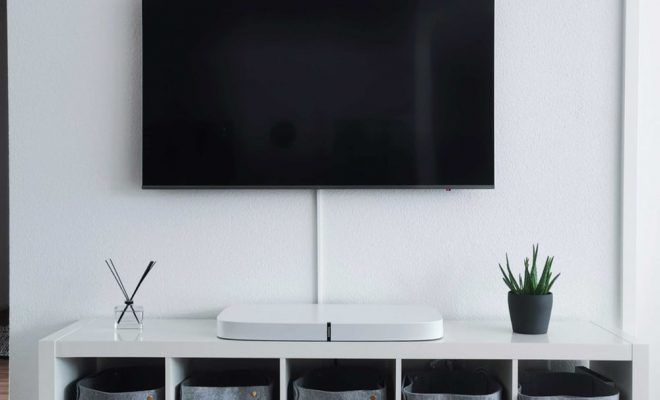 Ultra LED or ULED TVs are a relatively new entrant into the television market, and they are quickly gaining popularity due to their superior image quality and advanced features. ULED TVs offer several advantages over traditional LED and LCD TVs, including better contrast, richer colors, and improved brightness. In this article, we'll take a closer look at what a ULED TV is and how it's different from other types of TVs.
What is a ULED TV?
ULED TVs are a new type of TV technology developed by the Chinese company, Hisense. The term 'ULED' stands for Ultra LED, which refers to the enhanced LED backlighting technology used in these TVs. ULED TVs use a combination of several advanced technologies, including quantum dots, local dimming, and HDR to deliver an exceptional viewing experience.
How does a ULED TV work?
ULED TVs use quantum dot technology, which is a type of nanocrystal that emits light when exposed to a light source. These nanocrystals are placed between the color filter and backlight of the TV, allowing the TV to produce more vibrant and accurate colors.
Another key feature of ULED TVs is local dimming, which allows the TV to dim the backlight in specific areas of the screen, resulting in better contrast and deeper blacks. This helps in enhancing the overall picture quality and delivers a more cinematic experience.
Finally, ULED TVs also include HDR technology, which stands for High Dynamic Range. HDR improves the brightness and contrast of the TV's picture, which enables the TV to display a wider range of colors and brightness levels for a more lifelike image.
How is a ULED TV different from other types of TVs?
ULLD TVs are superior to traditional LED and LCD TVs in several ways. First and foremost, ULED TVs have better color accuracy and wider color gamut, which makes the picture more vivid and lifelike. ULED TVs also offer better contrast and deeper blacks, thanks to the local dimming technology. Finally, ULED TVs have better brightness and can maintain image clarity even in bright rooms.
Conclusion
Through a combination of quantum dots, local dimming, and HDR, ULED TVs provide superior picture quality and enhanced features when compared to other types of TVs available in the market. Though relatively new, ULED TVs have gained a lot of traction due to their superior imaging technology and features which deliver an immersive viewing experience to audiences. If you're in the market for a new television set and want the latest features and technology, consider giving a ULED TV a try.