Using Google Classroom to Flip Your Lessons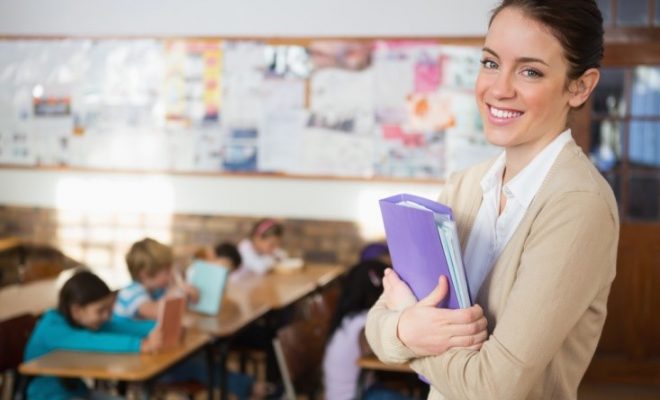 Flipping the classroom is a simple concept. While a traditional model involves students learning new material during class time and then practicing it at home, a flipped classroom reverses things so that students learn new material at home—typically by watching a video or other presentation–and then practice during class time. There are two main advantages to flipping the classroom: students seem to be more engaged with their homework when it is a video than when it is a worksheet and, secondly, practice is normally more productive when the teacher is available to helps students who need guidance. Of course, this is a radically different approach to instruction, and adopting it requires significant effort on the part of the teacher.
There are a variety of edtech tools that can help when a classroom is flipped, but Google Classroom may be the best option. One of its most important features is that it makes it easy for teachers to keep all of their instructional materials in one place. This way, as teachers re-use videos and presentations from class to class or from year to year, it's easier to stay organized.
Plus, Google Classroom makes it simple to differentiate learning by making different assignments to different students. This allows teachers to combine the advantages of flipped classrooms with the advantages of differentiated instruction. Further, there is much less opportunity for stigma to attach to differentiation when, for example, students are assigned different videos to watch at home. In this model, all students can come to the classroom the next day prepared to practice skills that they have learned at their own pace.
Even in cases where all students are given the same video or presentation, students can proceed through the materials at the pace appropriate for their unique learning needs. This way, the student who learns quickly is not tempted to distract others or disengage out of boredom, and the student who requires more time to process materials is not left behind to flounder. Again, there is no element of stigma when this process takes place at home.
Another benefit of using Google Classroom to flip lessons is that it integrates materials from Docs, Sheets, Drive, and Gmail, so that it is easy for teachers to make assignments, for students to access the instructional materials that they need, and for teachers to assess student learning. Discussion threads mean that students and teachers can communicate outside of school hours as needed.