How Can I Use Google Classroom to Differentiate Instruction?
Google Classroom can simplify a formative assessment, which is essential in helping learners who might need more support or extra challenges. For instance, you can utilize the app to quickly develop, distribute, and pick up digital exit tickets or graded assessments. You can also create a test using Google Forms, and differentiate the way a student records their answers. Create a multiple-choice test for students who need that extra layer of support, and written responses for those who can handle more rigor. Google Classroom can make it a breeze to gather regular feedback on your learners' progress. There are plenty of other formative assessment apps out there, several of which now offer Google Classroom integration.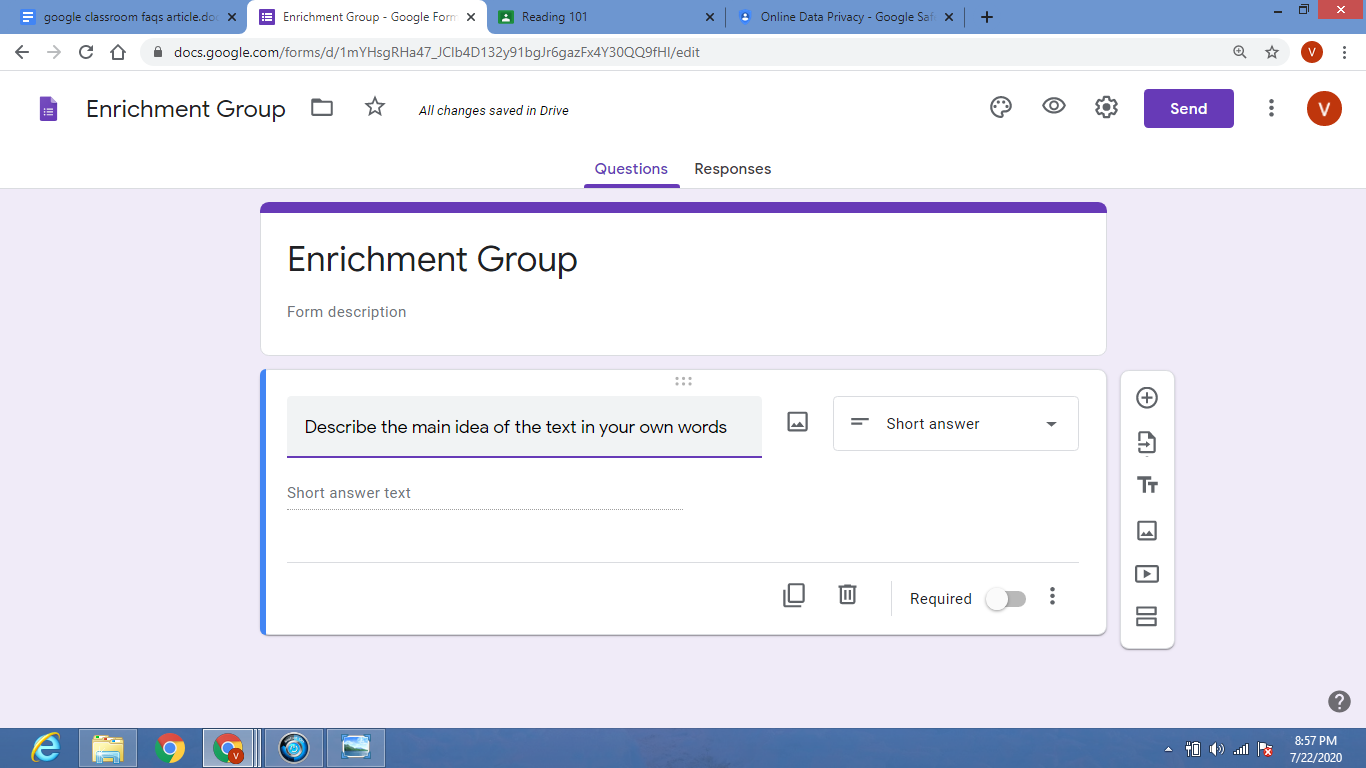 Google Classroom makes it easier to modify assignments for individual learners or small groups. This means educators can give modified or differentiating assignments to certain learners or groups in a class. You can modify the rigor, content, length, presentation, or the due date of assignments to meet the needs of a variety of students. Educators can also differentiate by providing additional resources for students with disabilities or a language barrier. Resources can be material such as a graphic organizer, educational video, visual aids, teacher notes, or an audio recording of step by step instructions. You also can check on a learner privately to see if they have questions or need extra help.
The ability to do all of this online can make educators' efforts at differentiation less conspicuous to the Class, which can be helpful for learners who might feel singled out. Plus, learners will know they can still count on their educator to check in on them and provide that extra support they may need to be successful with their assignments.
With or without an app like Google Classroom, differentiation is always going to be a matter of creative problem-solving, and there is no one or "right" way to do it. The possibilities are endless when it comes to providing differentiation for students. It depends on the creativity and willingness of the educator to find ways to modify assignments so that struggling students can succeed. Luckily, lots of educators share their tips, tricks, and creative solutions online for those who need support in this area.