Google Classroom Tip #43: 48 Ways to Manage Student Assignments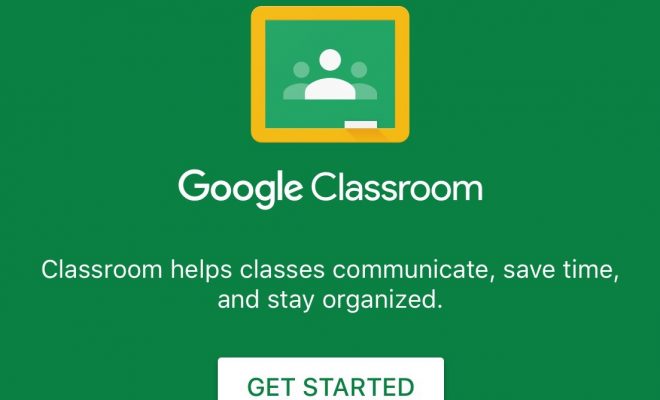 Along with instruction and assessment, assignments form the foundation of the teaching and learning process. They provide opportunities for students to practice the skills and apply the knowledge that they have been taught in a supportive environment. It also helps the teacher gauge how well students are learning the material and how close they are to mastery.
Because of the nature of assignments, managing them can get hectic. That's why its best to use a platform like Google Classroom to help you manage assignments digitally. In today's tip, we will discuss 48 ways that you can use Classroom to manage student assignments.
Assignment Status – Easily check how many students turned in an assignment as well as how many assignments have been graded by going to the Classwork tab and clicking on the title of the assignment.
Assign to Multiple Classes – Post an assignment to multiple classes by using the "for" drop-down menu when creating an assignment.
Brainstorm – Use Google Docs, Sheets, Slides, or Drawings to brainstorm for class assignments.
Calendar of Due Dates – Link a Google Calendar with due dates for assignments, tests, and other important dates into Classroom.
Check Homework – Classroom makes checking homework easy with a quick glance at the assignment page. If more detailed grading is needed, just access the grading interface for the assignment.
Choice Boards – Give students a choice in how they demonstrate what they know by creating a choice board and uploading it as an assignment. Choice boards allow students to choose between several assignments and can be created directly in Classroom, using Google Docs, or with third-party apps.
Co-Teach Classes – Invite others to co-teach in your Classroom. Each teacher is able to create assignments and post announcements for students.
Create Questions Before a Socratic Seminar – Create an assignment for students to develop questions before a Socratic seminar. During the collaborative process, students can eliminate duplicate questions.
Detention Assignment Sheet – Create a detention assignment sheet using Google Docs. The assignment sheet can then be shared with the detention teacher and individual students privately through Classroom.
Differentiate Assignments – Assign work to individual students or groups of students in Classroom.
Differentiate by Product – Differentiate by product in Classroom by providing a challenge, variety, or choice or by using a continuum with assignments.
Digital Portfolios – Students can create digital portfolios of their work by uploading documents, pictures, artifacts, etc. to Classroom assignments.
Directions Document – Use Google Docs to create instruction documents for assignments in Classroom.
Distribute Student Work/Homework – Use Classroom to distribute student assignments or homework to all students, groups of students, or individual students.
Diversify Student Submissions – Create alternative submission options for students through the assignment tool. For example, one group of students may be required to submit a Google Doc while another group is required to submit a Slides presentation.
Do-Now Activities – Use Classroom to post Do-Now Activities.
Draft Assignments – Save posts as drafts until they are ready for publishing.
Feedback Before Student Submits – Provide feedback to students while their assignment is still a work in progress instead of waiting until submission. This will help the student better understand assignment expectations.
Get Notified of Late Assignments – Select notification settings to get notified each time an assignment is turned in late.
Global Classroom – Partner with international teachers to create a co-teaching classroom without borders where students can work on collaborative assignments.
Graphic Organizers – Upload graphic organizers for students to collaborate on assignments and projects.
Group Collaboration – Assign multiple students to an assignment to create a collaborative group. Give students editing rights to allow them access to the same document.
HyperDocs – Create and upload a hyperdoc as an assignment.
Link to Assignments – Create links to assignments not created in Classroom.
Link to Class Blog – Provide the link to a class blog in Classroom.
Link to Next Activity – Provide a link to the next activity students must complete after finishing an assignment.
Make a Copy for Each Student – Chose "make a copy for each student" when uploading assignment documents to avoid students having to share one copy of the document. When a copy for each student is made, Classroom automatically adds each student's name to the document and saves it to the Classroom folder in Google Drive.
Move to Top/Bottom – Move recent assignments to the top of the Classwork feed so students can find new tasks more quickly.
Multiple File Upload – Upload multiple files for an assignment in one post.
Naming Conventions for Assignments – Create a unique naming system for assignments so they can be easily found in the Classroom folder in Google Drive.
Offline Mode – Change settings to allow students to work in offline mode if internet connections are weak. Once an internet connection is established, students can upload assignments to Classroom.
One Student One Sheet – In Google Sheets, assign one tab (sheet) per student for the student to complete the assignment.
One Student One Slide – In Google Slides, assign one slide to each student to present findings on a topic or to complete an assignment.
Organize Student Work – Google Classroom automatically creates calendars and folders in Drive to keep assignments organized.
Peer Tutors – Assign peer tutors to help struggling students with assignments.
Protect Privacy – Google Classroom only allows class members to access assignments. Also, it eliminates the need to use email, which may be less private than Classroom.
Provide Accommodations – Provide accommodations to students with disabilities in Google Classroom by allowing extra time to turn in assignments, using text to speech functions, and third-party extensions for colored overlays.
Reorder Assignments by Status – Instead of organizing assignments by student first or last name, organize them by status to see which students have or have not turned in work.
Reuse Posts – Reuse post from prior assignments or from other Classrooms.
See the Process – Students don't have to submit their assignments for you to see their work. When you chose "make a copy for each student" for assignments, each student's work can be seen in the grading tool, even if it's not submitted. Teachers can make comments and suggestions along the way.
Share Materials – Upload required materials such as the class syllabus, rules, procedures, etc. to a Class Resources Module, or upload assignment materials within the assignment.
Share Resources – Create a resource list or a resource module for students.
Share Solutions to an Assignment – Share solutions to an assignment with a collaborator or students after all assignments have been turned in.
Stop Repeating Directions – By posting a directions document to assignments, the need to continually repeat directions is lessened, if not eliminated altogether. Keep in mind that some students will still need directions to read orally or clarified.
Student Work Collection – Use Classroom to collect student work from assignments.
Summer Assignments – Create summer assignments for students through Classroom.
Templates – Create templates for projects, essays, and other student assignments.
Track Assignments Turned In – Keep track of which students turned in assignments by going to the grading tool.
What did we miss?