Top 8 Ways to Fix Snapchat Not Loading Snaps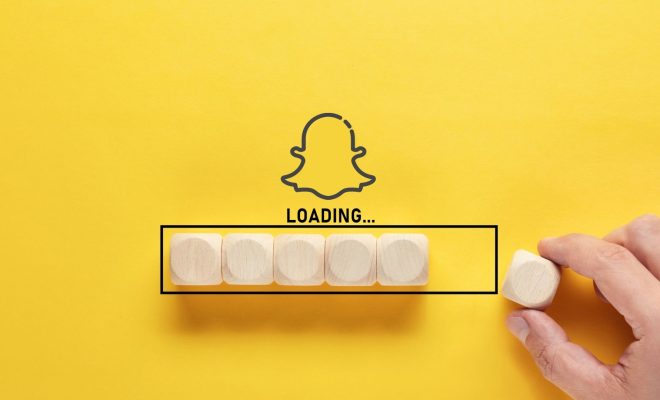 Snapchat has become one of the most popular social media platforms today, mainly because of its ability to instantly share photos and videos that disappear within seconds. However, some users have reported problems with Snapchat not loading snaps. This issue is frustrating but can be resolved with these top eight ways:
1. Clear the Cache
When Snapchat is not loading snaps, one of the reasons could be due to a full cache. Snapchat frequently stores data to your device to make the app run faster. Over time, this can build up and cause issues with the app. Clearing the cache can help fix this problem by freeing up some space. To clear the cache on an Android device, go to Settings > Storage and tap on "Cached data," and then tap "OK." On an iPhone, go to Settings > General > iPhone Storage > Snapchat and select "Offload App."
2. Check for Internet Access
Snapchat requires a strong internet connection to function correctly. If you are in an area with poor or no internet access, Snapchat may not load snaps. Check that you have a stable internet connection by opening a browser and visiting a website. If your internet connection is unstable, try switching to another Wi-Fi network or turn off your mobile data and then turn it on again.
3. Update Snapchat
Ensure that you have the latest version of Snapchat installed on your device. Updates usually come with bug fixes that could solve issues with Snapchat not loading snaps. To check for updates on an iPhone, go to the App Store > Updates. On an Android device, open the Google Play Store and go to My games & apps > Updates.
4. Restart the App
Restarting the app can help force any bugs out of the system. Close the app completely, and then reopen it. If that doesn't work, try restarting your device altogether.
5. Delete the App and Reinstall it
In some cases, deleting the app and reinstalling it can fix issues with Snapchat not loading snaps. Deleting the app completely removes any data and settings associated with it. To reinstall the app, go to the App Store or Google Play Store, search for Snapchat, and download it again.
6. Check for App Permissions
Snapchat may not load snaps if it does not have access to the necessary permissions. Go to your phone's Settings and find Snapchat. Enable the permissions that are required for Snapchat to function correctly, such as camera access, microphone access, and storage access.
7. Disable VPN
A VPN (Virtual Private Network) can interfere with Snapchat's functionality and prevent it from loading snaps. Disable your VPN and try reloading Snapchat to see if it resolves the issue.
8. Contact Snapchat Support
If all else fails, contact Snapchat Support. Go to Snapchat's Help Center and select 'Contact Us' > 'I Need Help' > 'My Snapchat isn't working.' Follow the prompts to submit a request for assistance.
In conclusion, Snapchat not loading snaps can be frustrating, but there are several ways to fix it. The solutions above should help you troubleshoot the issue and get back to sharing snaps with your friends again.