Top 5 Ways to Fix High CPU Usage on Mac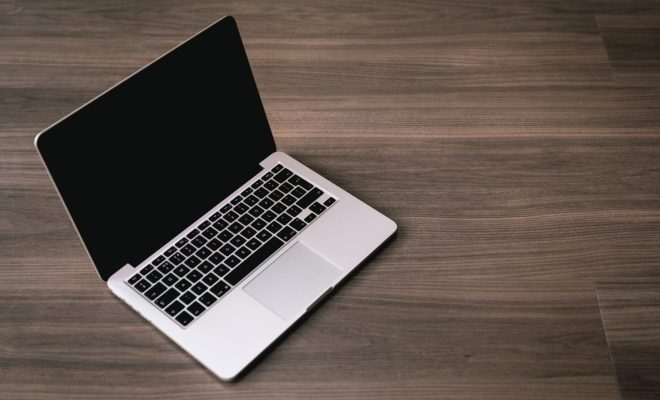 If you are a Mac user, you may have experienced high CPU usage at some point. This is a common issue that can be frustrating, especially if your computer starts to slow down or freeze. Fortunately, there are various ways to fix high CPU usage on Mac. Here are the top 5 ways:
1. Close Unnecessary Processes
The first step in fixing high CPU usage is identifying which applications or processes are causing the problem. You can do this by opening the Activity Monitor, which can be found in the Utilities folder, under Applications. Once you have opened the Activity Monitor, click on the CPU tab to view the CPU usage of each process. If you notice any process using a high percentage of CPU, you can close it by selecting it and clicking on the stop sign icon at the top left corner of the window.
2. Disable Startup Items
Sometimes, high CPU usage can be caused by programs that start up automatically when your Mac boots up. To check which programs are set to open on startup, click on the Apple menu and select System Preferences. Then click on Users & Groups, and select your user account. Next, click on the Login Items tab to view the list of programs that are set to open on startup. If you notice any unnecessary programs, you can remove them by selecting them and clicking on the minus (-) sign at the bottom of the window.
3. Update macOS & Applications
Outdated software can cause high CPU usage on Mac. To check for updates, click on the Apple menu and select System Preferences. Then click on Software Update to check if there are any updates available for your Mac. You should also check if your applications are updated by opening the App Store, clicking on Updates, and updating any available applications.
4. Clear Cache & Temporary Files
Cache and temporary files are created by applications as they run on your Mac. These files can take up a lot of space, slow down your computer, and cause high CPU usage. To clear them, you can use a Mac cleaning tool like CleanMyMac X or do it manually by opening the Finder, selecting Go, then Go to Folder, and typing ~/Library/Caches. Then select all the files in the Cache folder and move them to the Trash.
5. Reset SMC & PRAM/NVRAM
Resetting the System Management Controller (SMC) and Parameter Random Access Memory (PRAM)/Non-Volatile Random Access Memory (NVRAM) can help fix high CPU usage on Mac. To reset the SMC, shut down your Mac, then hold down the Shift, Control, and Option keys along with the power button for 10 seconds. To reset the PRAM/NVRAM, shut down your Mac, then hold down the Command, Option, P, and R keys while pressing the power button. Keep holding the keys until your Mac restarts.
In conclusion, high CPU usage on Mac can be fixed using various methods, including closing unnecessary processes, disabling startup items, updating macOS and applications, clearing cache and temporary files, and resetting SMC and PRAM/NVRAM. If these methods do not work, you may need to seek help from a professional or contact Apple support.