Top 3 Ways to Fix QR Code Scanner Not Working On iPhone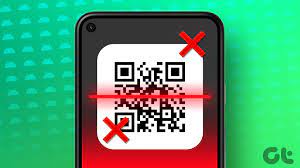 QR codes are fast becoming an integral part of our daily lives, whether we're buying groceries or entering a contest. Scanning them with your iPhone is easy and convenient, but sometimes, you may encounter an issue with your QR code scanner not working.
Here are the top three ways to fix the issue:
1. Restart your iPhone
The first step to fixing your QR code scanner is to restart your iPhone. This straightforward solution can resolve many iPhone issues, including a malfunctioning QR code scanner. To restart your iPhone, hold down the power button and the volume up button simultaneously for a few seconds until you see the "slide to power off" button.
Once your iPhone has restarted, try scanning the QR code again. If it still doesn't work, move on to the next step.
2. Check your Camera settings
Your camera settings could be the reason your QR code scanner isn't working correctly. To fix the issue, go to your camera settings and ensure that the QR code option is on. Here's how:
Launch the Settings app on your iPhone > Scroll down and select Camera > Toggle on the Scan QR codes option.
Now, head back to the camera app, and try scanning your QR code again.
3. Update your iPhone
Updating your iPhone is another effective way to fix the QR code scanner issue. Sometimes, an outdated operating system can cause device glitches, including a non-functioning QR code scanner.
To update your iPhone:
Launch the Settings app > Scroll down and Select General > Tap on "Software Update" > If an update is available, click "Download and Install."
Once the update is complete, try scanning the QR code again, and you should be able to without any issues.
In conclusion, encountering a problem with your QR code scanner can be frustrating. Still, the good news is that most issues can be resolved through simple troubleshooting steps, such as restarting your phone, checking your Camera settings, and updating your iPhone. If none of these steps work, consider contacting Apple support or seeking the help of a technical professional.