Top 10 Ways to Fix Android Messages App Not Working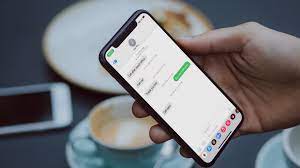 Android Messages app is a widely used messaging app on Android smartphones. However, several users have complained about encountering issues like the app not working, failing to send messages, or notifications not showing up. These problems can be quite frustrating, especially if you rely on the app for important conversations. Fortunately, there are ways to fix the app and get it running smoothly. In this article, we'll discuss the top 10 ways to fix Android Messages app not working.
1. Clear Cache and Data
One of the simplest ways to fix the Android Messages app not working is to clear its cache and data. This can help get rid of any corrupted or outdated data that could be causing the issue. To do this, go to "Settings," then "Apps & notifications," and select "Messages." Click on "Storage & cache," then tap on "Clear cache" and "Clear Storage."
2. Update the App
Another way to fix the problem is to update the Android Messages app. Updates often come with bug fixes and features that can improve app performance. You can update the app from Google Play Store by searching for "Android Messages" and clicking on "Update" if available.
3. Check Network Connection
Another common issue for Android Messages to not work properly is a poor network connection. Ensure that your mobile data or Wi-Fi connection is working correctly. If necessary, try switching between networks to see if that resolves the problem.
4. Restart Your Device
Sometimes a simple restart of the device can fix many app issues, including the Android Messages app. Restarting the device can clear out any system glitches or bugs that may be the root of the problem.
5. Disable Battery Optimization
Android messages app may not work correctly due to Battery optimization settings. Android optimizes battery usage to conserve device battery, and sometimes this optimization may impact the performance of the Android Messages app. To disable it, go to "Settings," then "Battery," and tap on "Battery optimization." Search for "Messages," then select "Don't optimize."
6. Check App Permissions
Android Messages may also not work correctly if it doesn't have the necessary permissions to access the device's features. Review the app's permissions and ensure that it has permission to access the contacts, microphone, and storage
7. Enable Notifications
It's possible that the problem is not with the app, but with notifications. Verify that notifications are turned on for the Android Messages app. You can go to "Settings," then "Apps & notifications," and click on "Messages." Look for the "App notifications" option and ensure that notifications are turned on.
8. Disable Third-party Apps
Another reason behind Android Messages not working could be due to the interference of a third-party app. Disable the third-party app and see if this resolves the problem.
9. Use A Third-Party Messaging App
If the problem persists, try using a third-party messaging app instead of Android Messages. Several great messaging apps are available with features and interface similar to Android Messages.
10. Contact Support
If none of the above steps resolves the problem, consider contacting Android Messages support. You can reach out to them through the "Help & feedback" option in the app's settings or contact their website. In conclusion, these are some of the top ways to fix the Android Messages app not working problem. Before contacting support, try out these suggestions earlier, and you may end up resolving the issue. If you continue experiencing these issues head-on to contact the support.