The Cause & Effects of Texting While Driving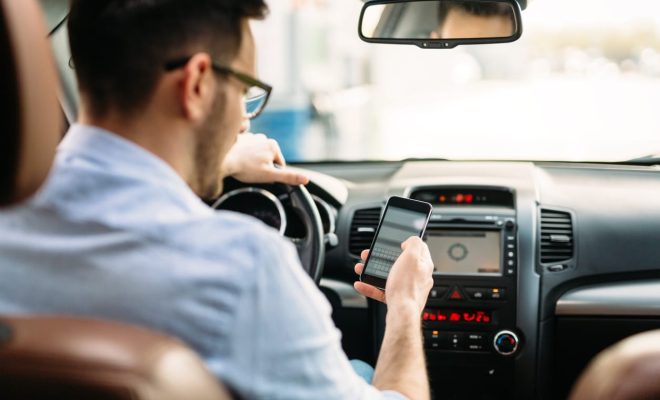 Texting while driving is a growing problem in modern society. The ability to stay connected with friends, family, and coworkers at all times is part of the allure of modern technology. Unfortunately, that connectivity can come at a great cost when it is accessed while on the road. The consequences of texting while driving can be incredibly harmful, both for individuals and for those around them.
The causes of texting while driving are myriad. First and foremost, texting is an addictive behavior. It is an easy method of communication, and one that has become dominant in recent years. When a person is driving, they may feel the pull to check their phone and respond to messages that have come in while they were away from their devices. Additionally, there is a certain social pressure to stay connected, as well as an expectation that others will respond to texts quickly. This can lead to individuals feeling the need to respond to messages even while on the road.
The effects of texting while driving can be severe. One of the most common outcomes is distracted driving, which can lead to accidents. Drivers who are texting are far more likely to be in accidents, which can lead to injuries or even fatalities. Texting while driving can also lead to fines, legal repercussions, and a general sense of guilt over the harm that can come to others as a result of this behavior.
Another major effect of texting while driving is a negative impact on psychological well-being. Drivers who text while driving may feel anxiety or stress as they navigate the roads while distracted. They may feel guilty or ashamed for putting themselves and others in danger, and they may experience constant worry about getting caught by law enforcement. These feelings can lead to a decrease in overall quality of life, which can have far-reaching consequences.
In addition to affecting individuals, texting while driving can also have effects on society as a whole. When drivers are distracted by their phones, they are less likely to be aware of their surroundings. This can lead to slower reaction times, which can affect other drivers and pedestrians on the road. The increase in accidents is not only dangerous for individual drivers, but also for the economy as a whole. As insurance rates rise and companies have to spend more money on repairs and medical bills, the entire community feels the impact.
Overall, the cause and effect of texting while driving are clear. The pressures of modern society, coupled with addictive technologies, can lead individuals to engage in this dangerous behavior. Unfortunately, the consequences can be dire, both for individuals and for society as a whole. It is important for drivers to recognize the dangers of texting while driving and take steps to avoid this behavior. With increased awareness and education, we can work towards a future where texting while driving is seen as unacceptable and irresponsible.