Top 3 Caller ID Apps for Android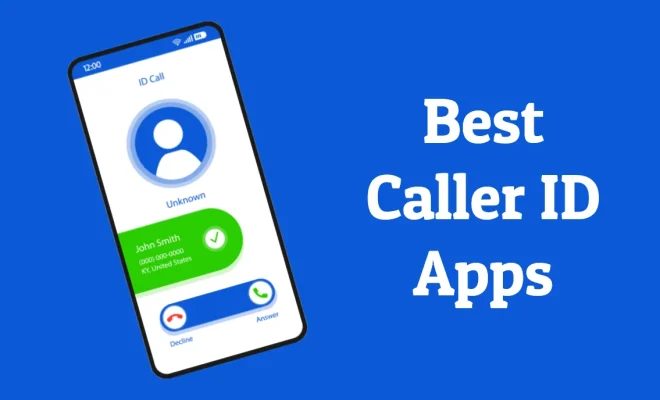 As we face the constant problem of receiving unwanted and unknown calls from telemarketers, spammers, or scammers, caller ID apps for Android have gained immense popularity over time. These apps not only help identify the unknown numbers but also give the user control over such calls. However, with an array of caller ID apps on the Google Play Store, selecting the best one to suit your needs can be daunting. Here are the top three Caller ID apps for Android.
1. Truecaller
Truecaller is one of the most popular Caller ID apps, with over 500 million active users. The app provides instant call and SMS identification and blocks spam calls and SMS using advanced machine learning algorithms. Truecaller also allows you to record calls, backup messages, and synchronize contacts across devices. The app has an intuitive user platform and a community-based feature that enables the user to identify anonymous numbers by crowdsourcing from fellow Truecaller users.
2. Whoscall
Whoscall is another widely used Caller ID app with over 80 million downloads. The app provides a comprehensive identification service through its extensive database of over 1 billion numbers worldwide. Whoscall also allows the user to blacklist unwanted callers and whitelists favorite contacts. The app's floating window feature enables the user to identify an incoming call while using other applications. Whoscall also provides location-based search and language recognition for improved identification.
3. Caller ID and Number Locator
Caller ID and Number Locator is another reliable caller identification app with over 10 million downloads. The app identifies unknown calls and SMS and provides information on the location and service provider of the caller. The app's caller locator service is available worldwide and provides live tracking and direction assistance to the caller's location following an authorized request from the user. In addition, the app allows you to block unwanted callers and backup and restore contacts.
In summary, Caller ID apps for Android have become a necessity in our daily lives to help manage unwanted calls and protect against fraudsters. These three Caller ID apps, Truecaller, Whoscall, and Caller ID, and Number Locator, provide reliable and efficient services and are worth considering.