Tips for Creating Digital Schools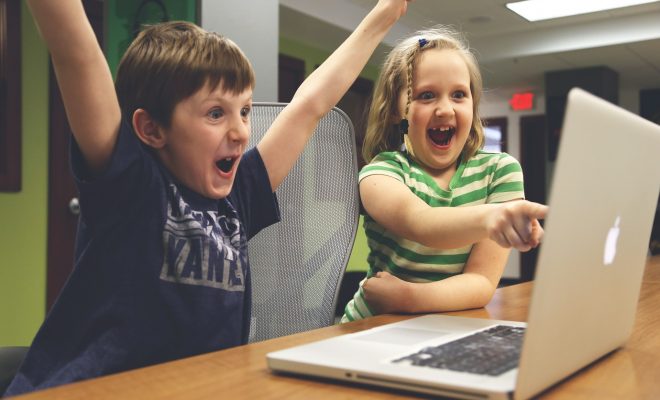 Learners in every classroom today, and even those yet to begin school, are all too familiar with tech—it is in their DNA, and their passion for tech should be nurtured. The only way to accomplish this is to digitally transform schools. In this article, we will provide tips and strategies that can be used to create digital schools.
Choose the right management system
With the "consumerization of tech" taking over the workplace, conventional office spaces are no longer the same, so why are our schools? With a host of answers available, management systems can help organize the teaching and learning process. Investing in the right LMS (Learning Management System) will help improve the schools' academic performance, free up educator time, reduce staff turnover and workloads, and prepare learners for the digital world that lies ahead.
If you are looking for a way to set up and manage your own stream based classroom? Consider using Pedagogue. It only takes a few moments to create your own group devoted to an education-related topic or area. Groups are great for team collaboration and discussion. You can use groups to collaborate with colleagues, as a class space for assignment distribution or discussion, or as a space for small group assignments and collaboration.
Watch the following demo video to learn how to quickly develop your own stream-based classroom. You can stop watching at the 4:15 mark unless you want to learn how to create over 30 types of interactive assignments and assessments.
BYOD (Bring Your Own Device)
As any tech expert will tell you, digital transformation is not just a matter of deploying new tech into schools; rather transformation means ensuring that technological solutions are used to achieve new operational efficiencies. BYOD strategies can help set up such efficiencies through the adoption of apps that can be used in class to promote learner autonomy, engagement, and collaboration while providing educators with complete classroom transparency.
Be proactive
Technological developments are constant; therefore, digitally transforming schools must regularly review their guidelines to stay up to speed. Some of the most pertinent guidelines for internet use in school relate to bullying and in-classroom use of mobile phones.
Despite the world being a digital place and schools deploying tech within classrooms, one thing that has not changed is that learners' full attention is required for learning to take place. As a result, restrictions on when learners can utilize their tech throughout the school day need to be addressed. Policies relating to mobile phone use should be reviewed to ensure that policies are appropriate and up-to-date.
Teaching STEM via edtech
With the increased focus on tech, there must be a commensurate focus on the need for digital skills in the workplace; educators are responsible for increasing the number of STEM graduates. To achieve this, educators must ensure learners have the knowledge they need to continue focusing on STEM subjects in higher education and beyond. Schools should consider introducing and maintaining extracurricular clubs that promote STEM subjects and nurture interest in these topics. Educators need to emphasize the importance of tech and STEM subjects with learners from an earlier age if we want to effectively prepare them for their careers.
So, there you have it, tips for creating a digital school environment. Do you have any additional tips, techniques or strategies that you would like to share with our readers? If so, leave them in the comment section below.