What's Missing in Your Digital Citizenship Curriculum?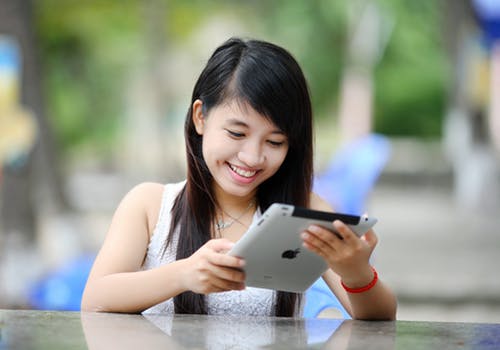 As if teachers didn't already have enough of a challenge in teaching the fundamentals of their subject, there is a new topic that demands attention: digital citizenship. While we sometimes incorrectly assume that today's students, as digital natives, already know what they need to know in order to be good digital citizens, recent research suggests that this is not the case. To fill this gap, students need to be taught about digital citizenship in a thorough and engaging manner. So what's missing in your digital citizenship curriculum? A solid curriculum needs to cover these eight domains, as suggested by Common Sense Education:
Internet Safety: No one likes to think about predators using the Internet to ensnare children, but that is, unfortunately, the reality. So, the logical place to begin with digital citizenship—since it might be a matter of life and death—is with Internet safety.
Privacy and Security: It might seem like an impossible task to make a child's data private and secure when it seems like every week, another major company or organization suffers a data breach, but there are steps that everyone can take to protect their privacy online.
Relationships and Communication: As if adolescence were not already hard enough, digital communication has added a level of complication that most adults cannot fathom. Obviously, learning about appropriate online communication is crucial for today's students.
Cyberbullying: A spate of recent news stories has made clear that cyberbullying can have tragic consequences. Clearly this topic must be addressed, not only with the hope of stopping the bullies but also with the goal of teaching other students to become "upstanders" and not "bystanders" if they see someone being mistreated
Digital Reputation: It can be a challenge for students to understand how a social media post today might hurt their reputation tomorrow—or even years from now. A good curriculum will help them make the connection.
Self-Image and Identity: Everyone who uses social media crafts their identity to an extent. But we need to help students understand the implications of this.
Information Literacy: Sadly, many students lack the basic skills necessary to vet online information—such as distinguishing between editorial content and paid advertising. Obviously, critical thinking is key.
Copyright: Teachers may neglect this topic since the principle of educational fair use means that students have broad latitude for using materials that they find online for educational purposes, but this does not prepare students to respect copyright once they are out of school.
Digital citizenship has many important aspects that can be essential to health and safety, and the lessons will extend far beyond the schoolhouse door.