Turning Challenges into Opportunities with Open Educational Resources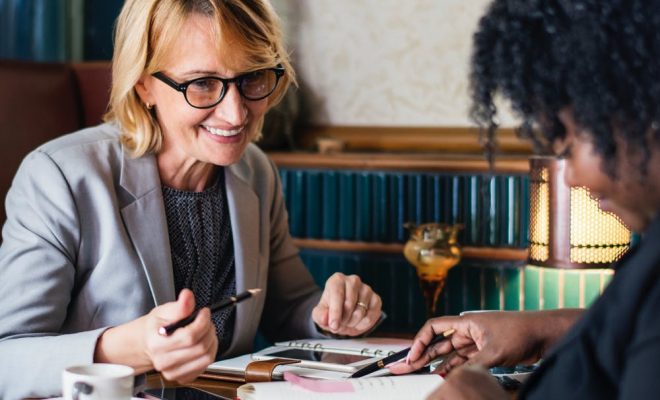 What are the best dynamic, digital resources that can fit teachers' unique instructional styles, align with district and state standards, and be personalized to meet students' diverse learning needs? At Liberty Public Schools (LPS), we started asking this question over five years ago, and discovered an answer: open educational resources (OER). OER are openly licensed materials that are free for educators and students to use, customize, and share.
Now, amid the COVID-19 pandemic, we're finding that our students using OER are better equipped to learn from home, and many are continuing to succeed despite the difficult circumstances. As other districts adopt remote learning strategies during the pandemic and plan for the future of education in their area, they too can benefit from OER and the model we're implementing to support personalized learning.
At LPS, we turned to OER when we realized that many of the textbooks in our classrooms did not support personalized learning for our students. The textbooks were often too static and outdated, and teachers felt compelled to use the books because they were already purchased, not because they were the best resources available. In partnership with teachers, we decided to offer the opportunity for some classes to transition to OER and use funds set aside for textbooks for teacher professional development to create, curate, and tailor OER for our students.
We've found that integrating OER into our classrooms energizes teachers and empowers them to own their course design. They can tailor courses to match their students' learning needs and styles and align them to district and state standards. This means incorporating more real-word examples and projects, using materials from multiple sources, and presenting content in a way that is engaging and relevant for students.
For example, a group of LPS science teachers designed a district-wide lesson on the 2017 solar eclipse and collaborated across grade levels to organize, curate, and provide differentiated content on this topic for each grade level. This collaboration allowed all students at LPS to participate and learn from this event in real-time, and we used funds that were previously designated for textbooks to provide eclipse viewing glasses so all students could safely watch the phenomenon.
Hand-in-hand with supporting student success, OER offer some of the best professional development opportunities for teachers. Through content creation and curation, teachers become more immersed in their subject areas with an intense focus on meeting learning standards, have opportunities for greater collaboration, and learn the best instructional practices for their students. Teachers are also learning new classroom models, like project-based learning, that become more feasible to implement with the flexible nature of OER. Recently, teachers from LPS's OER Leadership Team said wholeheartedly that the processes around the curation and creation of OER provides a strong foundation for them to seamlessly transition to virtual learning with students.
One key component of our professional development and general resource management process is vetting to ensure all content used in our classrooms is high-quality and standards-aligned. We vet all learning materials used across the district every summer, applying the same rigorous process to both traditional and open resources. This rigorous vetting process is possible because of funds that were previously used to purchase textbooks.
With OER, our student outcomes are continuing to improve year after year, and we're saving money for the district and our teachers who would often purchase resources with their own money to supplement lessons in textbooks.
As teachers and districts across the country work to get students equipped to learn from home and consider how to best support students now and in the future, I encourage them to explore OER—whether that means incorporating a single lesson into an existing curriculum or adopting an entirely open curriculum. There is a tremendous OER network of schools available to support this work, and many high-quality, curated OER can be found easily online. No district or school needs to venture into OER on their own. The collaboration and learning available in this grassroots work is powerful, and we are always looking to add another member to our OER team.
***
Dr. Jeanette Westfall
Dr. Westfall is the Executive Director of Curriculum, Instruction, and Staff Development at Liberty Public Schools in Missouri. She has been an educator for over 20 years, including as an elementary classroom teacher, high school language arts teacher, gifted & talented English/humanities teacher, and secondary schools instructional coach. Dr. Westfall also served as a high school principal for eight years before joining Liberty Schools. She has a Doctorate in Education from the University of Missouri, a Master of Arts Degree in Education from Baker University, and a Bachelor of Science Degree in Elementary Education from Texas State University.