The 6 Best TV Remote Apps to Control Your TV With Your Phone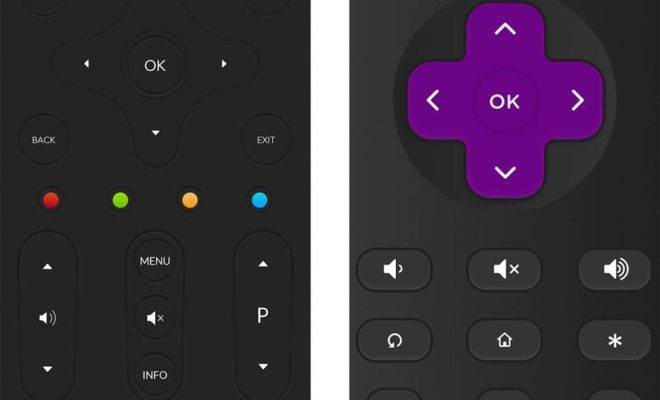 Controlling your TV has never been easier with the help of modern technology. There's no need to keep track of a remote control with the increasing number of TV remote apps available on the App Store and Google Play Store. Many of these apps use your smartphone as a remote, giving you more flexibility and convenience.
Here are six of our favorite TV remote apps to control your smart TV, streaming devices, and cable boxes:
1. Roku
If you own Roku streaming devices, you can download the Roku app to control your device. Available on both Android and iOS platforms, this app works with all Roku devices, including streaming sticks, boxes, and smart TVs. You can use the app to search, browse channels, and control playback from your smartphone.
2. Amazon Fire TV
Similar to the Roku app, Amazon Fire TV works with all Fire TV streaming devices and Fire TV Edition TVs. The app allows users to control playback, adjust volume, and access advanced settings such as closed captioning.
3. Apple TV Remote
The Apple TV Remote app is only available on iOS, and it allows you to control your Apple TV with your iPhone, iPad, or iPod. In addition to controlling playback, you can use the app to access Siri and search for content. You can also use the app to control some smart home devices that are compatible with Apple's HomeKit platform.
4. Android TV Remote Control
As the name suggests, the Android TV Remote Control app allows users to control their Android TV from their phone or tablet. The app also features a touchpad that lets you swipe through content and perform gestures to navigate menus.
5. AnyMote
AnyMote is among the most versatile apps on this list as it can be used to control not just TV but also soundbars, cable boxes, game consoles, and other home theater devices. The app works with both Android and iOS devices, and you can customize the interface to include only the controls you need most.
6. Peel Smart Remote
Peel Smart Remote is another app that can control multiple devices, including TVs, cable boxes, and streaming boxes. The app uses a program guide to help you find the content you want to watch, and you can set up personalized recommendations based on your viewing history.
The Bottom Line
TV remote apps not only keep you from losing a physical remote but also provide more functionality and flexibility. These six apps are just a few of the many available on the App Store and Google Play Store. Find the one that works best for your needs and take full control of your TV from your phone.