The Best Smart TVs  For Any Budget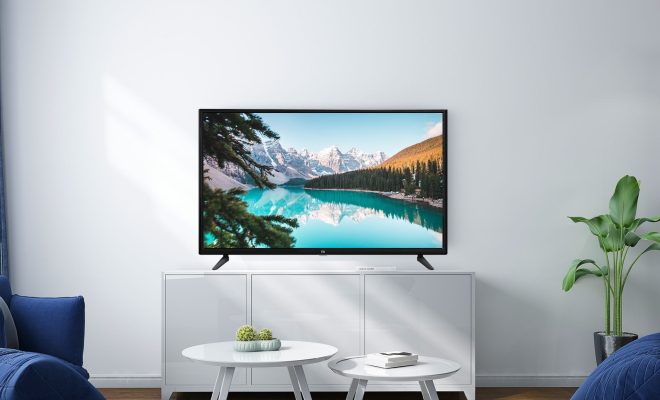 Smart TVs have certainly made our lives much easier by providing us with the opportunity to binge-watch our favorite TV shows and movies from the comfort of our couch. However, selecting the right smart TV can be a daunting task, especially when it comes to budget constraints. Fortunately, with technological advancement, even budget-friendly smart TVs have features that can compete with premium models. Here are some of the best smart TVs for any budget:
1. TCL 4-Series Smart LED TV
Starting at just $255, the TCL 4-Series Smart LED TV offers a lot of features within a tight budget. This model is not only affordable but also boasts 4K Ultra HD resolution with Roku OS for seamless streaming of your favorite apps, including Netflix, Amazon Prime, Hulu, and more. Additionally, this model offers decent picture quality and sound for the price.
2. Samsung TU-8000 Smart TV
The Samsung TU-8000 Smart TV is a great option for those who want a little more than the basics without breaking the bank. Starting at $369, this model offers voice control, HDR picture quality, and smart connectivity. With the Tizen operating system, you can access a ton of apps and even control your smart home devices.
3. Sony XBR-65X900H 4K Ultra HD Smart LED TV
If you're looking for a premium smart TV that is under $1000, then the Sony XBR-65X900H 4K Ultra HD Smart LED TV is an excellent option. Priced at $998, this TV offers some of the latest technologies, including 4K HDR resolution, powerful built-in speakers, and compatibility with Amazon Alexa and Google Assistant. The Android TV operating system offers access to thousands of apps as well.
4. LG CX OLED TV
If budget is not an issue, and you want to invest in a premium smart TV, then the LG CX OLED TV is the perfect choice. Starting at $1,799, this model is well worth the investment. It features stunning OLED technology that provides incredible contrast, 4K resolution, and a full suite of smart features, including voice control, easy access to apps, and compatibility with Amazon Alexa and Google Assistant.
Choosing the right smart TV doesn't necessarily mean you have to spend a fortune. With impressive technologies at all price points, there is a smart TV that can meet your budget and streaming needs.