The Best Smart Light Switch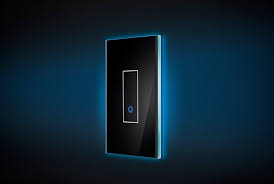 As the world becomes increasingly reliant on technology, more and more devices in our homes are now connected to the internet. One of these devices is the smart light switch, which allows you to control the lighting in your home using an app or voice commands. If you're looking for the best smart light switch, there are a few things to consider.
First, you'll want to make sure that the smart light switch is compatible with your existing wiring. Many smart light switches require a neutral wire, which may not be present in older homes. If you're unsure, it's best to consult a licensed electrician to ensure that the switch can be safely installed.
Next, you'll want to consider the features offered by different smart light switches. Some switches allow you to set schedules or timers for your lights, while others allow you to control the color or brightness of your lights. Additionally, some smart light switches are compatible with popular smart home platforms like Amazon Alexa or Google Assistant, which can make it easier to integrate them into your existing setup.
With these considerations in mind, here are some of the best smart light switches available on the market today:
1. Lutron Caseta Smart Switch: This switch is a popular choice due to its compatibility with a wide range of smart home platforms, including Apple HomeKit, Amazon Alexa, and Google Assistant. It also offers a range of features, including the ability to set schedules and timers and control the brightness of your lights.
2. TP-Link HS200 Smart Switch: This switch is another great option, offering compatibility with Amazon Alexa and Google Assistant as well as a range of other smart home platforms. One unique feature of this switch is its "away mode," which can turn your lights on and off randomly to make it look like someone is home.
3. GE Enbrighten Z-Wave Smart Switch: This switch is a good choice for those who prefer to use Z-Wave technology, which is a popular smart home protocol for controlling devices. With this switch, you can control the brightness of your lights and set schedules and timers.
4. Leviton Decora Smart Switch: This switch is designed to work with Apple HomeKit, Amazon Alexa, and Google Assistant, making it easy to incorporate into your existing smart home setup. It also offers advanced features like the ability to set scenes, which allow you to control multiple lights with a single command.
Overall, the best smart light switch for you will depend on your individual needs and preferences. Whether you're looking for a switch that offers advanced features like color control or simply want a basic switch that can be controlled remotely, there are plenty of options available to suit your needs. Be sure to do your research and choose a switch from a reputable brand to ensure that it is safe and reliable.