The 3 different types of 5G technology for enterprises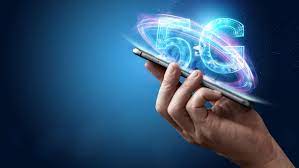 As the world rapidly moves towards a 5G standard, it is expected that the new technology will revolutionize businesses that rely heavily on connectivity. Imagine, real-time communication with employees, partners, and customers from anywhere in the world will become possible, leading to increased efficiency and productivity. As a business owner, it is vital to understand the three different types of 5G technology.
1. Low-band 5G technology
Low-band 5G technology might be considered as the first type of 5G technology. It offers slightly faster speeds than its predecessor, 4G LTE. With low-band technology, businesses can still expect to see improvements in their overall cellular connection without necessarily drastically changing their operations. Low-band 5G technology extends the range of traditional wireless towers, and it allows organizations in rural areas to connect to the 5G network without individual microsites deployment.
2. Mid-band 5G technology
Mid-band 5G is more technologically advanced than low-band 5G. It offers higher speeds and latency reduction, but with slightly less coverage. Mid-band 5G utilizes radio frequencies slightly higher than those used by 4G LTE, which provides greater bandwidth, leading to improved internet connectivity. Organizations that rely on real-time data transmission stand to benefit significantly from the benefits of a mid-band 5G network.
3. High-band 5G technology
The high-band 5G technology is famously called mmWave technology. This type of 5G is the most advanced of all three 5G technologies because of its ultra-high speed. It can provide ultra-fast downloads and uploads of large files, usually between 1GB to 10GB. However, because high-band 5G technology relies on a relatively new technology, it is limited to urban areas. Additionally, its uber-high speed could lead to higher costs due to additional infrastructure requirements.
In conclusion, every business owner is different, and the size, scale, and location of their business determine how they will benefit from 5G technology. Furthermore, different types of 5G technology will become more accessible to businesses depending on their location and the 5G technology's infrastructure. To take full advantage of 5G, it is important to understand the various technologies and work with experts to determine the best fit for your business. Early adoption of 5G technology is essential for the success of your business in the long run.