The Best Way to Sell Old Real Fur Coats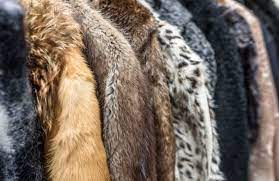 As world consciousness grows towards environmental issues and animal welfare, an increasing number of individuals are choosing to dispose of their old real fur coats, which has become a tabu of sorts. While some props are sentimental, others hold historic or monetary value. Regardless of the reason for disposing of them, selling real fur coats can be a tricky process. Nowadays, it requires careful consideration, as there are numerous ethical issues and environmentally-related concerns to acknowledge. However, there are different ways to sell your real fur coats.
Sell to a Resale Shop:
You can sell your fur coats to resale stores, particularly those that specialize in quality furs. Resale stores typically purchase coats at a lower price than their actual value and then resell them to other customers or dealers. While it might be an easy way to sell your fur coat, you may not get the best deal out of this option. Nevertheless, it's a fast and efficient way to dispose of fur coats.
Auction Houses:
Another way to sell your real fur coats is by auctioning them. These tend to attract collectors interested in obtaining unique or rare fur coats. The challenge with auctions is that the sale could take longer and require more effort to market the pieces before the auction event. However, not all auction houses deal with fur, and some only auction during certain seasons.
Sell Online:
The easiest and convenient way to sell your fur coat is by listing it for sale on an online platform. You could create your listing on various online platforms like Etsy or Ebay to name a few. Indeed, online platforms offer an extensive client base, and you can sell your fur coat at a reasonable price. You'll want to make sure you include clear photos and precise descriptions of the coat, noting its condition and size.
Try A Fur Broker:
Fur brokers typically have a nationwide client base and can offer high-quality marketing for your fur coat. They also have an extensive network of designers and manufacturers looking for unique or rare fur coats to add to their collections. Brokers will take a commission from the sale, but you'll be assured of a good return on your investment.
Conclusion:
One should consider the condition and value of their fur coat before deciding how to sell. The options mentioned above are some of the best ways to sell your old real fur coat. As we move towards a more sustainable future, connoisseurs of fur will continue seeking quality, craftsmanship, and the historical significance that come with real fur items. Nevertheless, you can be ethical and environmentally responsible in your fur sale.