Teacher Education Needs Reforming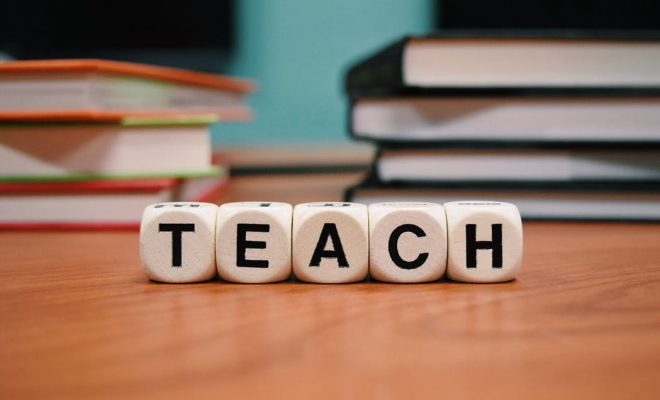 Teacher education is the education a teacher gets to prepare for the teaching profession. Teacher education programs can be linked with a university degree in education or part of an Alternative Certification Program. A person with a degree in areas other than education is prepared to become part of the educational field. Apart from pre-teaching demands, teacher education also involves the many hours of continuing education and professional development required of educators working in classrooms.
Why does teacher education need to change?
The issue is that many educators feel very unrehearsed when they step into the classroom for the first time, despite having passed their teacher education assessment with flying colors. In a study done by the National Center for Education Statistics (NCES), educators who did not feel adequately prepared to teach were mainly those who had only recently completed a teacher education program or professional development in a particular topic with high levels of engagement.
The National Council on Teacher Quality, which supervises teacher preparation programs and assesses educators' efficacy, assessed 134 teacher education programs. 10% of these programs prepared Elementary educators, while the remaining 90% prepared Secondary educators. The council found that three-fourths of those 134 programs could not scale the five basic standards of a high-quality teacher preparation program.
A large part of this issue exists simply because these programs are not well-regulated. For instance, many teacher preparation programs need learner teaching as part of the curriculum. Student teaching involves a soon-to-be-teacher observing and assisting a certified, expert teacher in an actual classroom setting. Still, the National Council on Teacher Quality found that most teacher education programs they rated did not have requirements for the learner teacher's time to be with the students. Not just that, they also did not have quality requirements or vetting programs for the cooperating certified teacher. For one expected to act as a mentor by facilitating the learner-teacher experience, this is not an ideal situation.
Teacher education needs a structural change. Despite the dire situation of teacher unpreparedness arising from lackluster teacher education programs, educators constantly get criticized for education's ills. Educators quit their jobs at the top rates on record, especially during the first few times of being in the classroom. Perhaps this is because most educators aren't fully apprehensive of what they are getting into. 
Teacher education programs need to reconcile the "ideal" classroom with reality. Failure to do so is why educators are often shocked to find how difficult the profession can prove to be daily, especially regarding classroom operation. Indeed, learners in many states can complete many classroom observation requirements for Alternative Certification Programs in online classrooms.
While this is a workable idea, it can hardly provide naive learner-educators with a real picture of reality. Maybe if teacher education programs were more open about the profession's challenges, educators would be able to meet the standard that school boards expect of them. Under the current circumstances, however, many educators are not taught how to improve. If we want our nation's educators to be the best, we must teach them to be the best.